March 2nd, 2021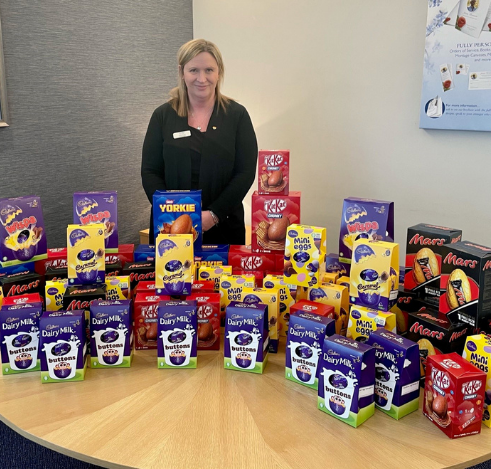 Lodge Brothers of New Malden have stepped in to help St Raphael's Hospice. The team at St Raphael's Hospice are on the hunt for Easter Eggs to offer a little sugar rush to all their patients and families. The Hospice are also be putting together Easter Hampers for local business to raffle off to their staff and customers to raise vital funds for the hospice.
Tessa has donated 65 chocolate eggs on behalf of Lodge Brothers, hoping there are enough donations to provide some to the hardworking staff too!
If you have any spare Easter Eggs feel free to contact our New Malden team who will gladly pass on your donation.