Memorials are erected as a form of remembrance and to celebrate a loved one's life. Over time families may not be able to visit as frequently as possible to maintain the memorial in prime condition, or, when a further interment takes a family will contact us with regard to cleaning or adding an inscription. We offer a free of charge, no obligation quotation service whereby one of our experienced stonemasons will inspect the memorial, take a detailed report and photos and provide the necessary information and costs on the best way to proceed.
Please contact us with your details including the cemetery or churchyard and the names on the headstone and we will aim to contact you within 10 working days. You can email your enquiry (memorials@lodgebrothers.co.uk) with photos or phone us (01784 252227) to discuss your requirements.
When our skilled masons clean memorials they use either abrasive machines and hand tools to re-surface the stone or a DOFF machine to provide a softer, chemical free and environmentally friendly solution. The DOFF machine uses a low pressure hot steam clean to kill organic spores and growth and remove dirt. Below are examples of before and after photos of renovations we have completed.
Please ask about our Memorial Maintenance contract whereby the memorial is cleaned by our masons twice a year (March and September).
White marble angel, cross and kerb surround
Thoroughly cleaned
Letter re-beated and repaired
Angel cleaned with hand tools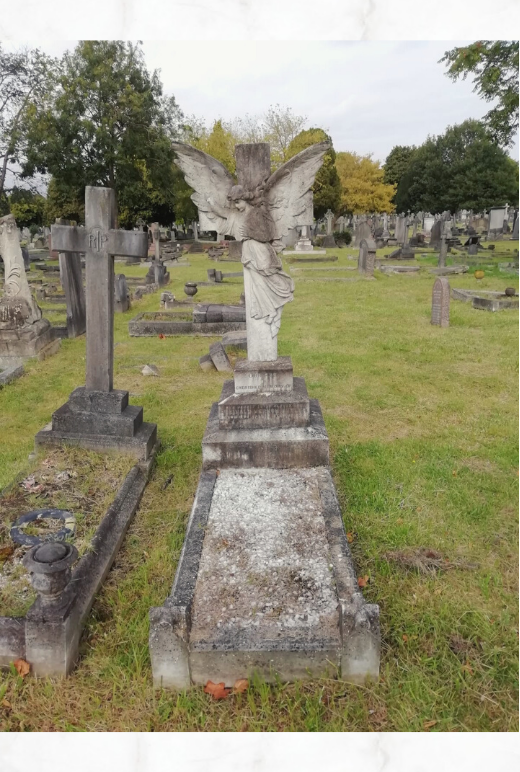 Before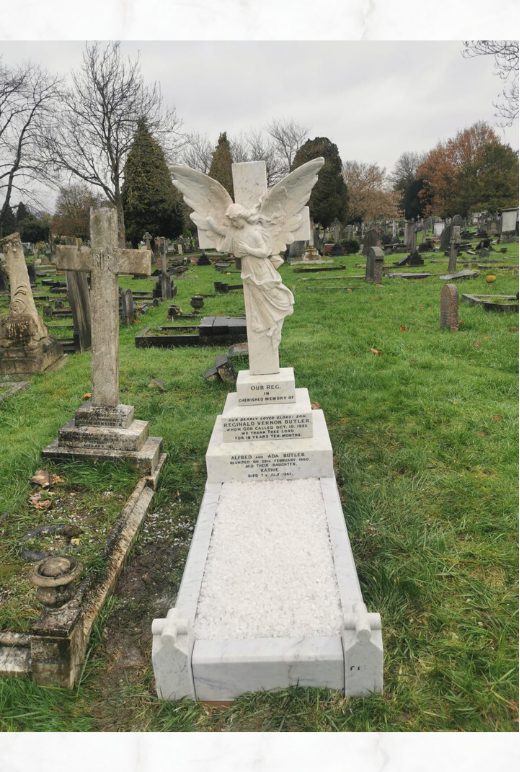 After