TYPES OF FUNERAL
With over 230 years of experience, we have encountered nearly every situation. Everyone is an individual and there are many options available to help you create a meaningful, memorable and personal funeral day that honours the deceased. If you prefer, a very simple ceremony can be arranged with no fuss. With many different ways to adapt and personalise the service, our trained staff can guide and advise you in every aspect of the arrangements.
Listed below are our most popular funeral packages (note prices exclude 3rd party fees such as cremation or burial authority fees). For further information please call us today.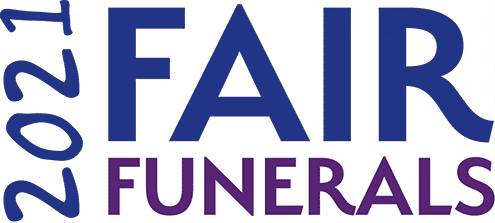 We are proud to have signed the Fair Funerals Pledge 2021, committing to;
openness on the price of our services, all third party costs, our payment terms in our initial client conversations, within our price lists and on our website.
PREMIUM TRADITIONAL
TRADITIONAL
SIMPLE TRADITIONAL
Fully personalised service allowing for the funeral procession to travel from the residence to the Church or Crematorium or place of burial.
Fully personalised service allowing for the funeral procession to travel from the residence to the Church or Crematorium or place of burial.
Fully personalised service for the funeral to travel direct to the crematorium or cemetery.
CLICK HERE FOR OUR PACKAGE COMPARISON TABLE & PRICES
| THE DIGNIFIED BASIC | | DIGNIFIED CREMATION |
| --- | --- | --- |
| We offer a simple funeral service where our professional services are restricted to a minimum. | | For those clients who wish to have no funeral service and no-one in attendance, we offer a simple cremation at a local crematorium of our choice. |
| CLICK FOR MORE DETAILS | | CLICK FOR MORE DETAILS |