ORDERS OF SERVICE
Your Order of Service could include a hymn, photographs, a reading, or anything the deceased would like to have been remembered for. Shown below are a selection of our Order of Service designs. All our designs can be customised in a range of colours, with or without a photo of your loved one. Please feel free to discuss your requirements with our dedicated Stationery Ambassadors who offer a bespoke service.They will be pleased to guide you through the process and show you the styles that are available, either during a home visit, or at one of our branches.
CLICK HERE TO VIEW OUR FULL ORDERS OF SERVICE RANGE
FUNERAL STATIONERY
We offer a range of funeral stationery and treasured keepsakes to compliment your Order of Service.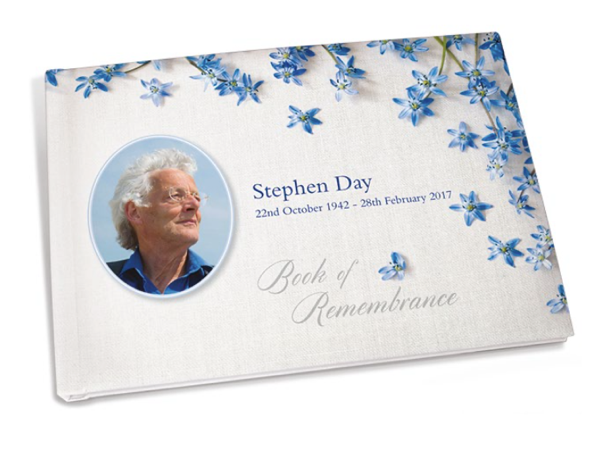 PERSONALISED BOOK OF REMEMBRANCE
Featuring a high quality cover with thick inside pages for mourners to leave their messages and memories. Includes matching presentation box and sleeve.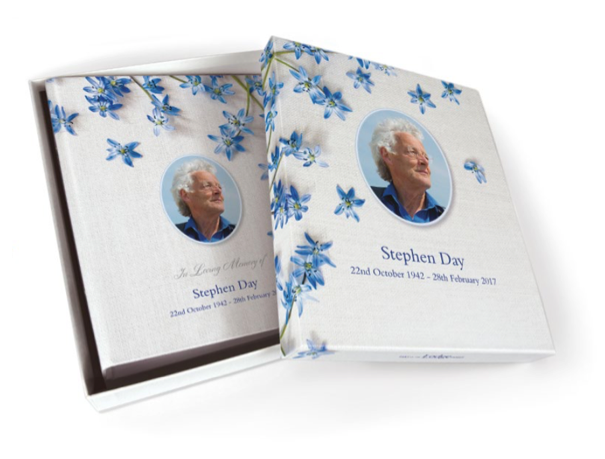 PERSONALISED MEMORIES BOX
A personalised hard cover ring binder to preserve your heartfelt messages left by family and friends on flower cards, attendance cards and pew cards. Supplied in a matching presentation box.
CLICK HERE TO VIEW OUR FULL FUNERAL STATIONERY RANGE