March 12th, 2019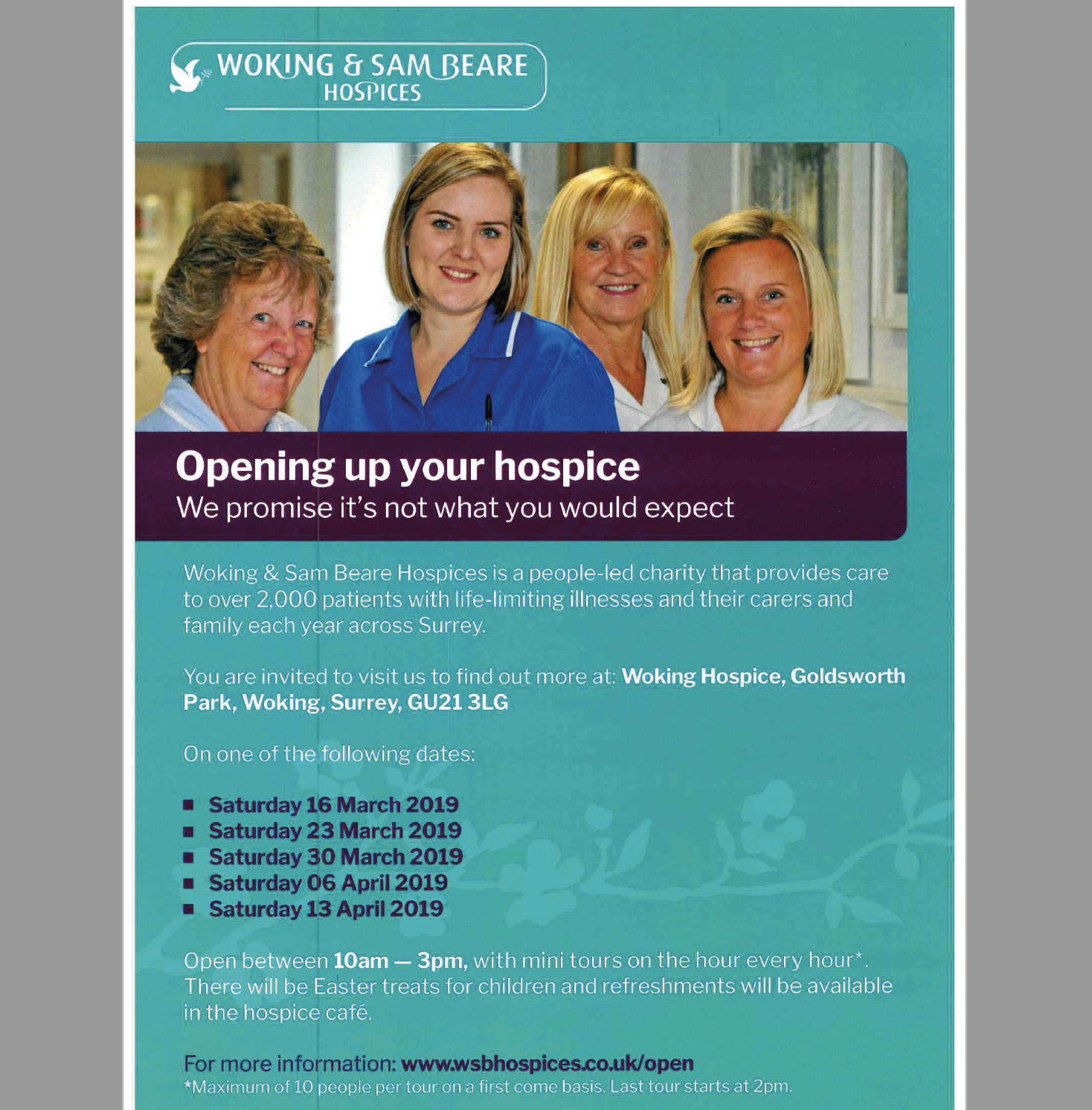 Local Lodge Brothers branches in Surrey are supporting Woking & Sam Beare Hospices open days in March.
The charity will be open on specific days between 10am – 3pm with mini tours on the hour every hour. There will be Easter treats for children and refreshments will be available in the hospice café.
It is a privilege to be able to support our local hospice, their carers and family in the Surrey area. Posters and leaflets will be displayed with more information.