July 4th, 2014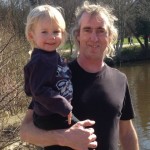 On Monday 14th July, Lodge Brothers Shepperton will be conducting the funeral of Gordon White, aged 53 from Upper Halliford, who died in hospital after his motorbike collided with a lorry in Laleham at 1pm on Saturday 14th June.
A dedicated family man, with a son just three years old, Mr White has been described as 'the life and soul of the party' and 'a gentle man with a heart of gold'.
The funeral will be held at Woking Crematorium at 2.00pm Friday 14th July. Family and friends are welcome.
Donations to the RSPCA in his memory can be made via Lodge Brothers Shepperton.
Anyone with information about the crash is asked to call the Surrey Police Collision Investigation Unit on 01483 639922 quoting ref P14171985.