April 2nd, 2020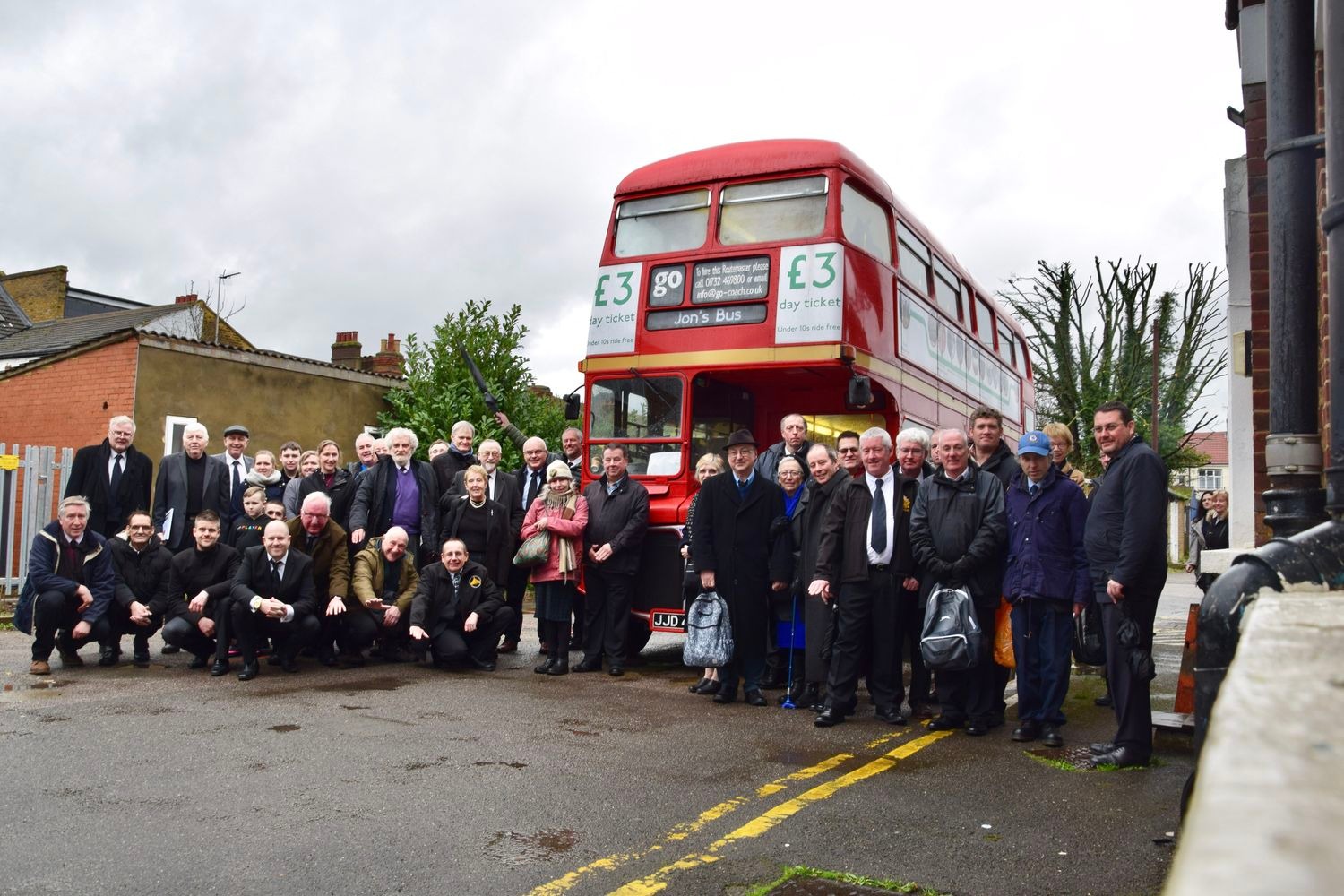 Lodge Brothers in Hillingdon recently arranged the funeral of a life-long transport enthusiast and train station announcer.
He and his fellow enthusiast friends would meet up every week – one week might have been in London, the next in Cornwall and the next somewhere in Scotland. No matter where it was, Jon never missed a meet, and travelled by public transport to and from all of them for over 20 years!
So, when he passed away, his friends asked if they could arrange the hearse – and naturally they requested a double decker bus. 
Funeral Arranger Andrea explains, 'We had lots of measuring to do, at the side of the branch, at the entrance to the crematorium etc., and lots of conversations with the bus company – but it all came together in the end.'
Jon's coffin was placed downstairs and his mourners travelled on the top deck. It was the perfect send off for a man who loved public transport.
The picture shows the bus with his name on the front, and all his 'meet-up' friends gathered in front.