April 27th, 2018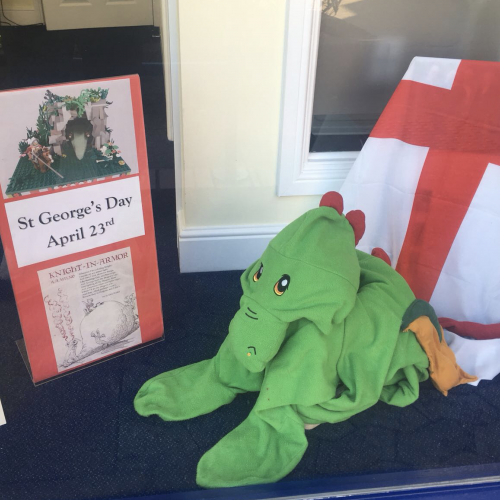 Lodge Brothers Funeral Directors always aims to recognise each of the Patron Saints' Days, including the English St George! Now, whether or not he actually did slay a dragon matters little, although if he was up against the one in the display at Lodge Brothers Lightwater, it would have been easy competition!
Branch arranger Victoria Chisholm, who is new to the Company, added a little extra this St George's Day.
Victoria was brought up in Lightwater, and now finds herself back to work in the heart of the Village.
We wish her well as she looks after our friends in the area.