November 8th, 2019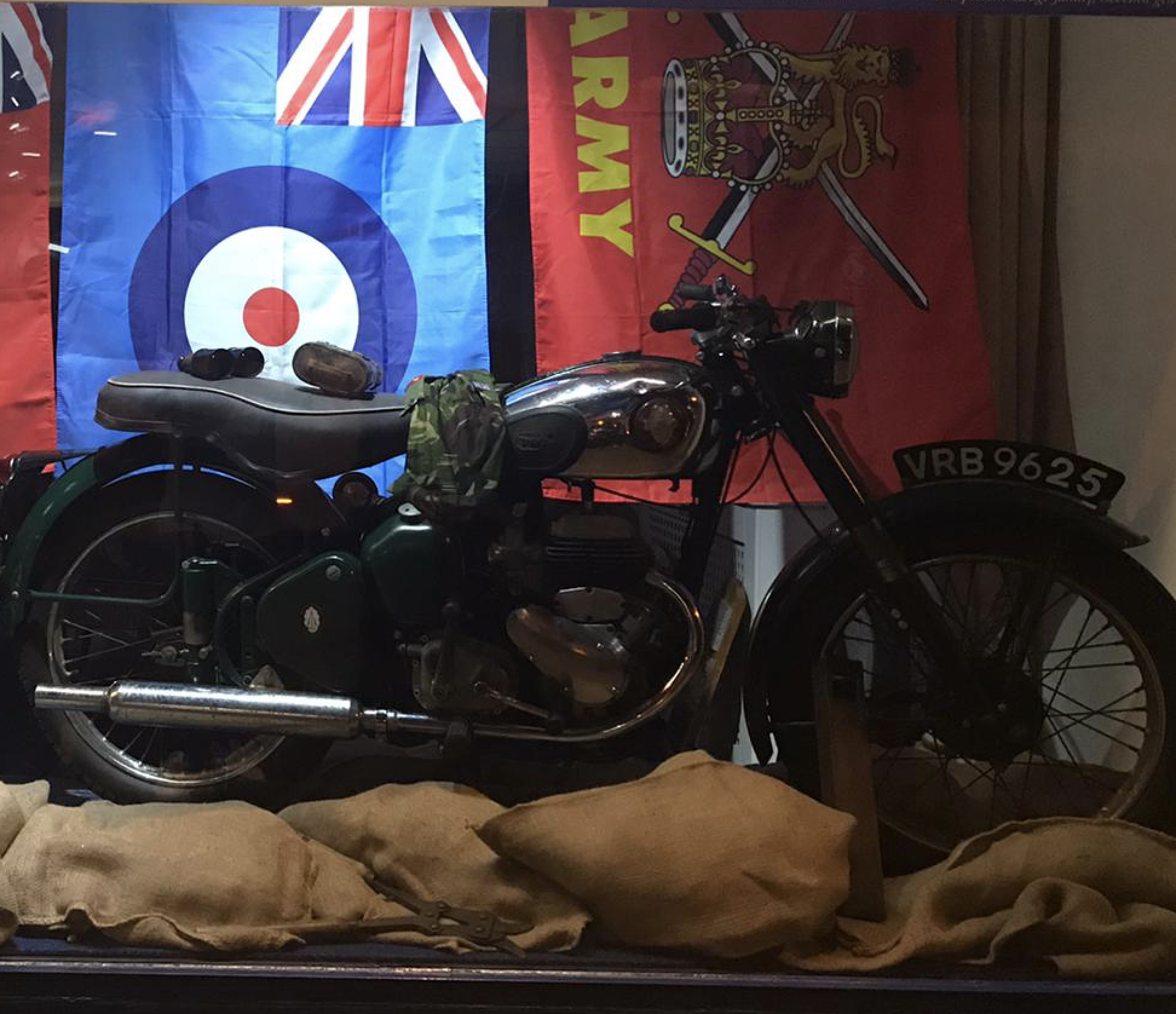 With our branch close to the town's War Memorial it is only fitting we make our remembrance display prominent and engage with our wonderful community. A huge thank you goes to Mr Scott Green, Mr John Purser and LJ Motorcycle Repairs of Twickenham for the loan of their amazing artefacts and decorations. Having her father as a motorcycle mechanic and having personally conducted several motorcycle hearse funerals this year, Victoria, our District Manager, felt it right we added a bike of that era to our display.
With her Grandad serving as a marine in WW2 she couldn't resist not displaying Mr Green's Marine band hat and bugle too. We have received a great number of people thanking us for another fascinating display and we hope the time spent looking at our windows gives all a moment to reflect and remember all who fought on the frontline, in the air, on the sea and back home.
Anyone is welcome to purchase a poppy or other poppy items from our branch and this year we are set to have raised another great amount for The Poppy Appeal.