October 31st, 2018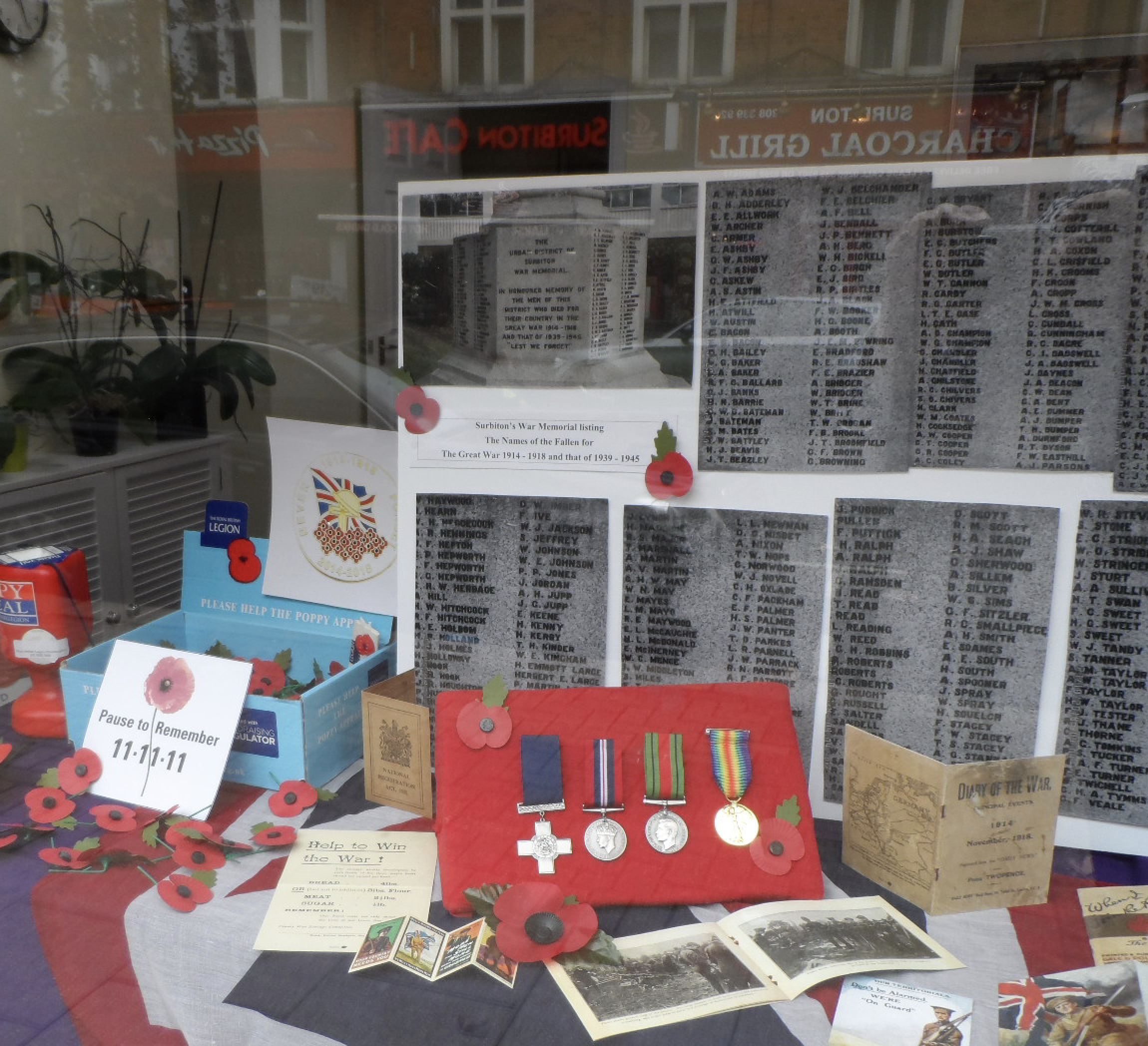 "As this year is the Centenary since the end of the Great War, I have based my window display upon remembering Surbiton's fallen. I have taken a lovely photograph of Surbiton's War Memorial showing all the names of the soldiers listed upon it, from both the Great War and WW2.
Between 2012 and 2014 pupils of Shrewsbury House Preparatory School in Surbiton, researched the names of former pupils who fought, as well as those who died in combat and revealed that three former Shrewsbury School boys had been left off their memorial. These were Captain Gordon DG Elton, who served with the Royal Irish Fusiliers and was killed at Ypres, Major Hubert J Holmes and Lieutenant Philip Douetil, who both died after the war.
I emailed the Head Master of Shrewsbury House, Mr Doble, to ask his permission to use some of their research in my window display, and he very kindly said yes. I have put a foot note on the display giving special thanks to him and the year 8 pupils from 2012 – 2014 from Shrewsbury House for their permission to display their School Roll of Service.
In the display are (replica) medals from both The Great War and WW2 along with photographs of three local soldiers – Captain Henry Crossley Fielding, Major H. Millard and Second Lieutenant Reginald Cuthbert Chilvers. Also a photograph of the Douglas Belcher Tablet which is in the Garden of Remembrance with Surbiton's War Memorial."