December 13th, 2017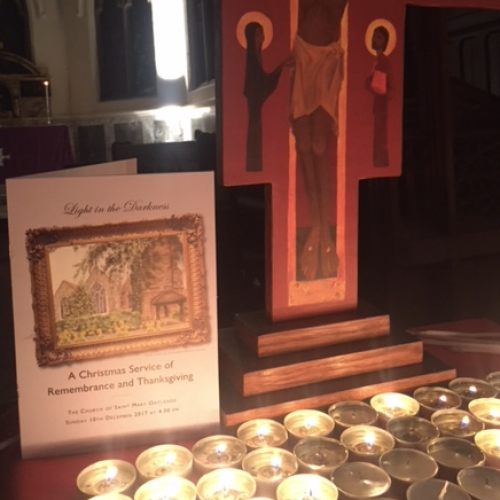 Lodge Brothers held their annual Remembrance Service for families who lost loved ones during the year. They have left us but they will never be forgotten.
Reverend Folo Olokose and Reverend Hugh Montgomerie conducted a beautiful service, with 237 people braving the elements on Sunday 10th December. The majority of which stayed behind afterwards for mulled wine and mince pies.
A special mention to the harpist on the day, Rebeca Jones and the churches pianist, Jonathan Bridger who did a beautiful job. The moment of reflection when the light was dimmed and Rebeca played with the remembrance lights glimmering was truly heart-warming!