February 28th, 2019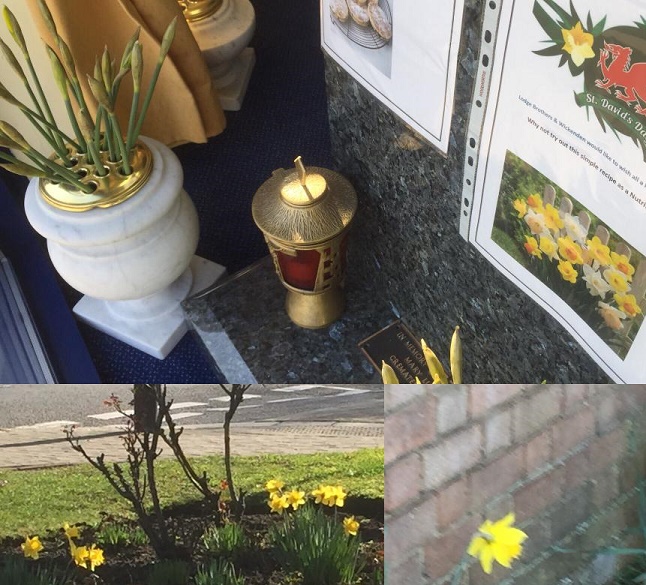 District Relief Arranger Sheila has placed some daffodils and St David's day wishes in the window of Brentford branch and she is hoping they will bloom like the ones outside in the lovely gardens by the branch, seen in the picture.
She has also displayed an easy, nutritious Welsh cake recipe for people to try as there are lots of friendly locals who regularly walk past and wave to the Branch Arrangers.
Happy St David's Day from Val and Sheila!!