November 29th, 2019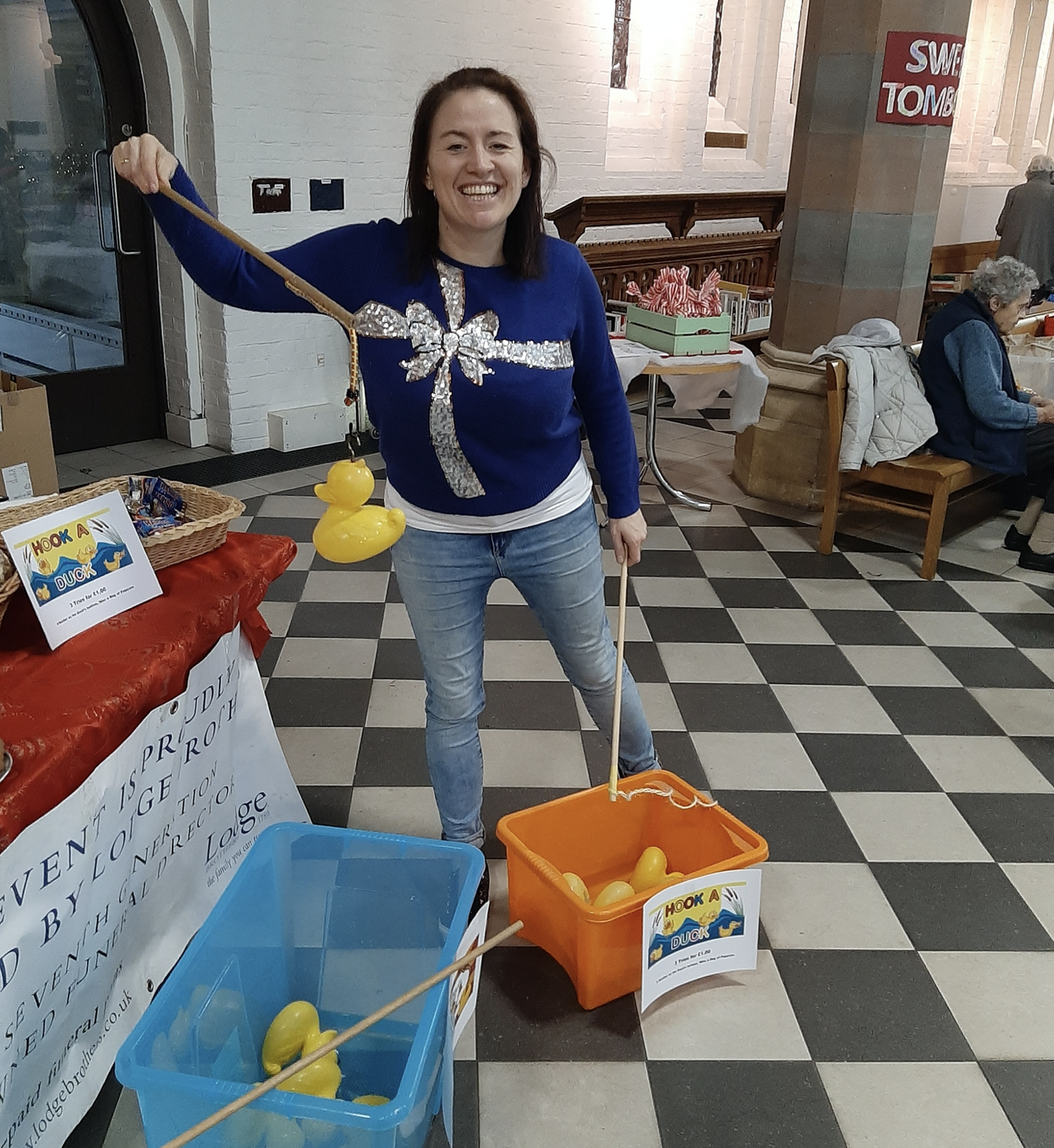 Branch Arranger Jane Day has been busy baking gingerbread biscuits for St Andrew's Church, in Surbiton for their annual Christmas Fayre held on Saturday 16th November.
Joined by District Manager Victoria Kibble, the ladies had a wonderful time joining this community focused event offering something for all the family.
The Fayre was opened by the children of Maple Infants School doing a recital of Christmas songs and carols, along with a visit from Father Christmas.
This highly attended event with a variety of interesting stalls filled with books, toys, fabulous cakes, rustic breads, a fantastic raffle and silent auction,…. Plus a tasty BBQ and refreshments served all day.
For the children – face painting, a lucky dip, decorating your own gingerbread biscuit and having a go at "Hooking A Duck" to name just a few activities and stalls all went down a storm and fun was had by all.
For the first time ever the Church distilled, bottled and had on sale its very own special limited edition Church Gin – called Blomfield's. Named after Arthur Blomfield, who was the architect of St Andrew's Church.
All in all our homemade gingerbread biscuit decorating table and "Hook A Duck" challenge raised £69.00 towards the grand sum of over £6,000.00 raised on the day.
The money raised will help St Andrew's, achieve their Christian Mission in the community. Every Christmas, St Andrew and St Mark coordinate a lunch for those who are vulnerable, homeless or would find themselves otherwise on their own. This takes place at the YMCA.