February 20th, 2018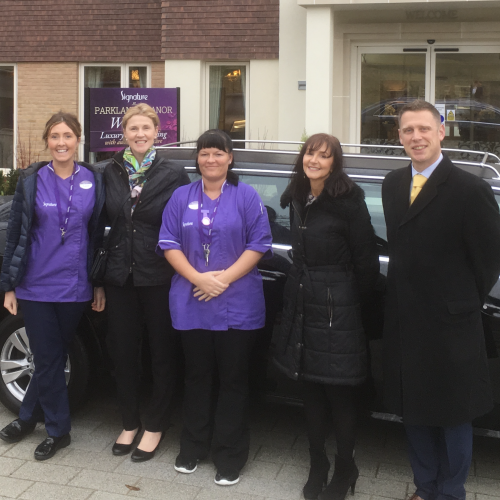 On Thursday 18th January Lodge Brothers District Managers Xenos Foster and Victoria Kibble visited Signature Homes marvellous new care home "Parklands Manor" in Chertsey and conducted QCF training with 35 of their staff and nurses.
The training gave those attending a real insight into what Lodge Brothers do and how we work with our communities on a daily basis.
On Tuesday 13th February Lodge Brothers returned to conclude the training and collected Carol Condon, the care home manager and 3 of their nurses and gave them a limousine ride over to Woking Crematorium for an enlightening tour of their facilities.