July 23rd, 2019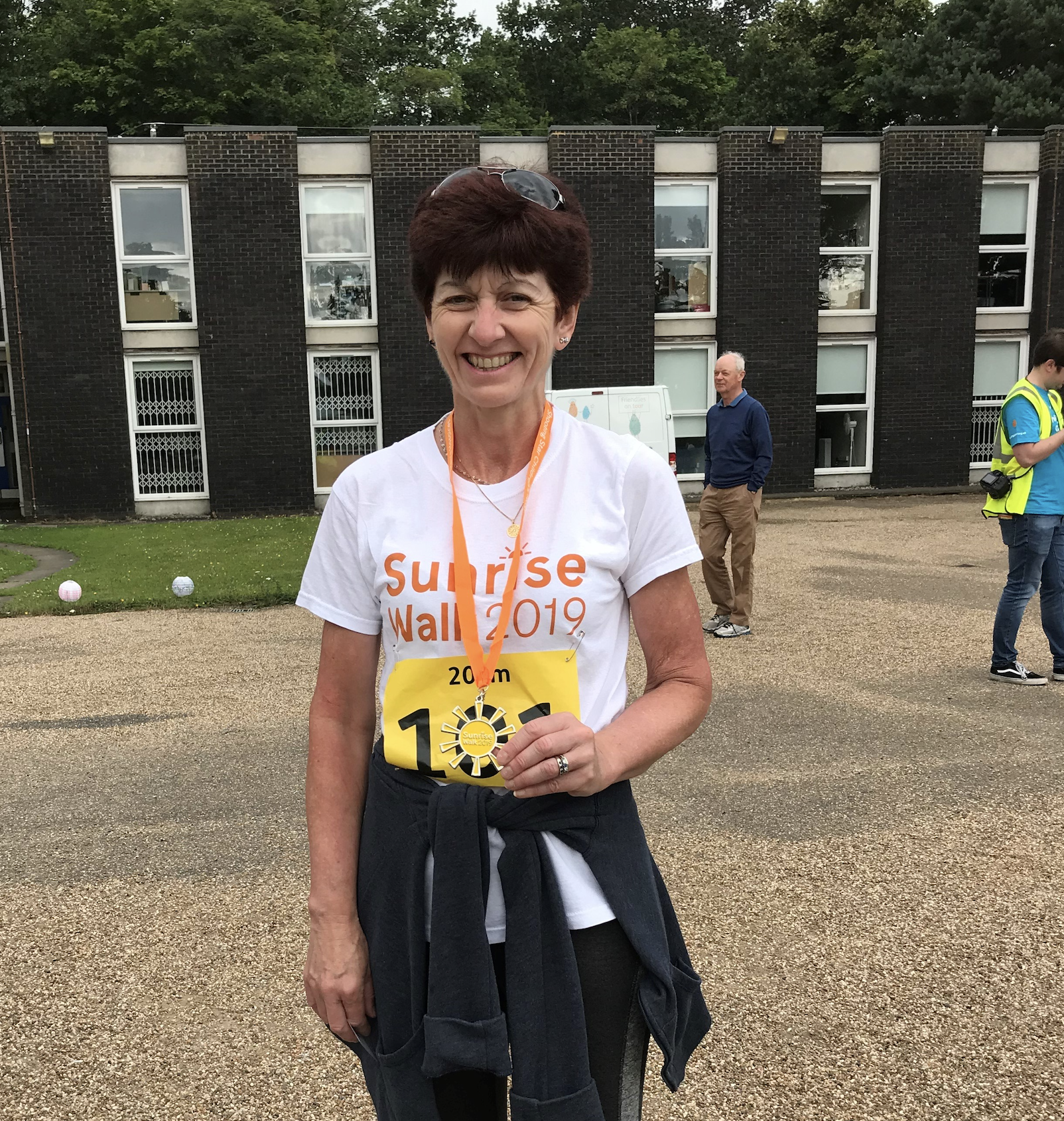 On Sunday 30thJune 2019, Donna, our Funeral Arranger at the Burpham Branch, took part in the Shooting Star Children's Hospices Sunrise Walk in Guildford.
The 20K walk started at 4.30am from the University of Law and took in the sights of Chantries Wood; St Martha's on the Hill (the church had kindly opened its doors early for anyone that wanted to go inside and light a candle for a loved one), at this, the highest point of the walk, the sun was just breaking which was a glorious sight. From there the walk took you up to Pewley Down and then along the River Wey to St Catherine's Lock.  Walking past the Surrey Police Headquarters at Mount Browne and in front of the grand Loseley House.  The homeward stretch took you into Compton and Watt's Gallery before finally seeing the finish line back at the University of Law – a very welcome sight and the smell of bacon and sausages wafting through the air.
Shooting Star Children's Hospices support families from diagnosis to end of life, throughout bereavement with a range of nursing, practical, emotional and medical care 365 days a year. Fundraising plays such a vital part in ensuring that this care and support can continue.