December 18th, 2019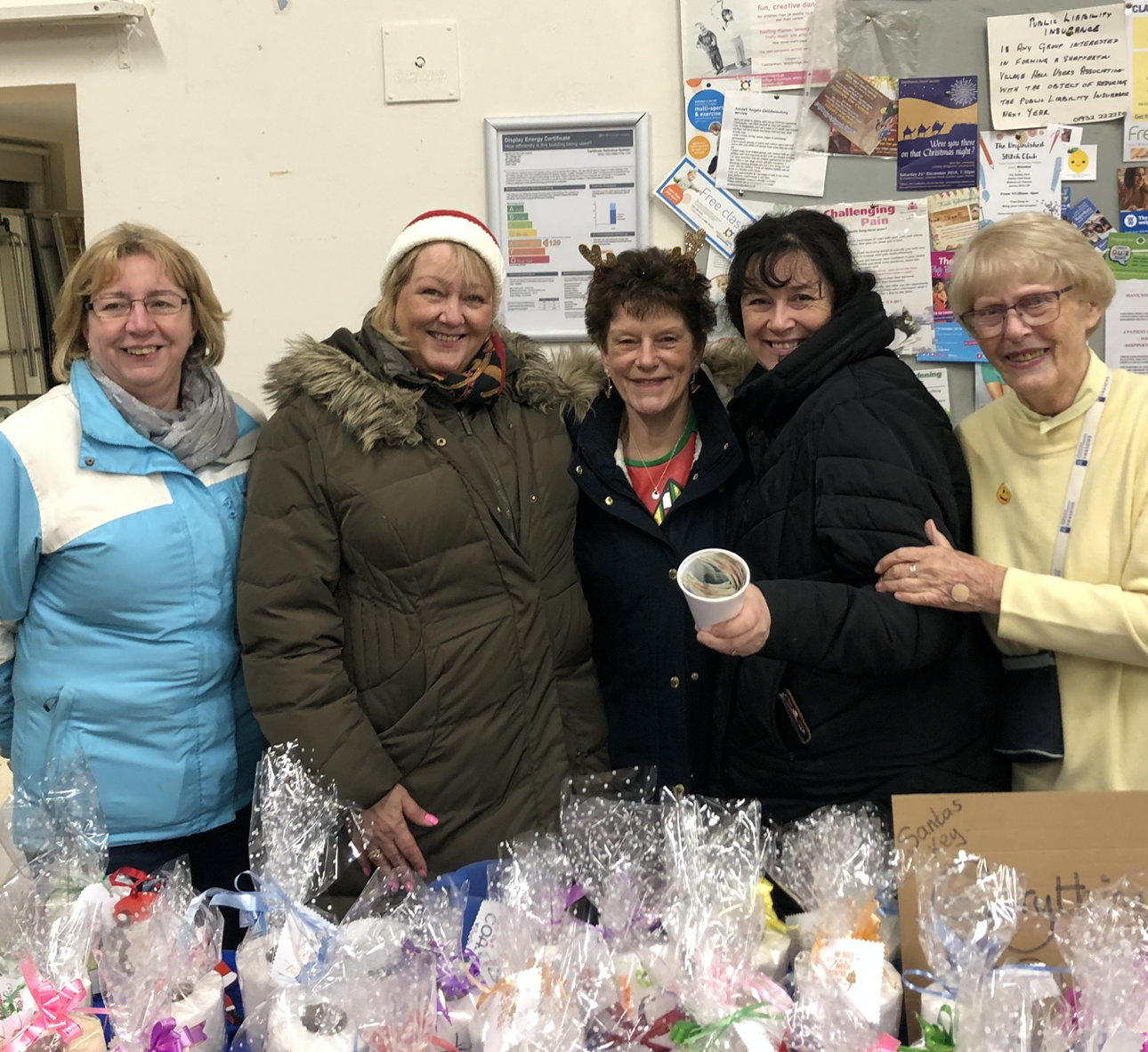 Well done to Kate (far left) and Lindsay (2nd from left) who helped run the Lodge Brothers stall for the Shepperton Big Tree night in December! Mulled wine and Mince Pies for the masses!! All raising money for the Shepperton Greeno Day Centre. We sold-out in 3hrs flat! Raising £363 for them! And that's nearly £700 we have raised in the past 12 months!
We went to the Greeno's stall and handed over the cash there and then! Look at those smiling faces!
Keep up the good work all!