October 2nd, 2020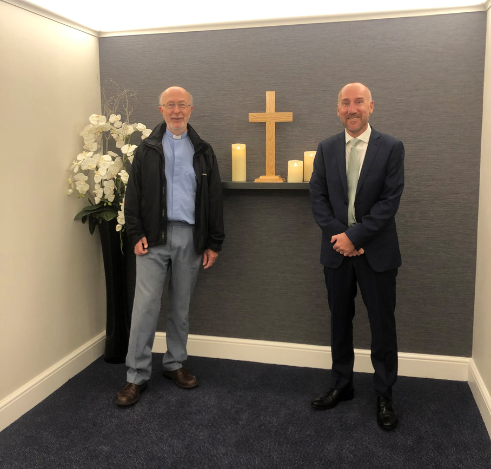 On Wednesday 30th September, Lodge Brothers held a Service of Dedication for our new branch in Langley.
A short Service was held in the Chapel, performed by local minister Reverend Robin Grayson of St. Mary's Church Langley. Due to the current COVID-19 restrictions, we were unable to hold the usual Opening Ceremony with local faith and community leaders; we are hoping soon to host other faith leaders to the Chapel for their blessings.
Pictured left: Reverend Robin Grayson & Robert Lodge, Chairman.