June 30th, 2017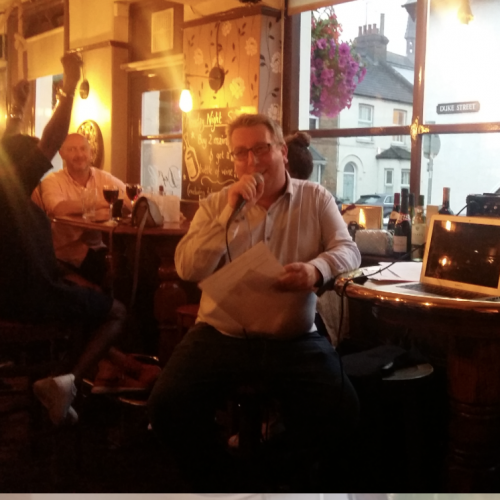 As part of the local community of Windsor, Lodge Brothers branch arranger Jill Palmer thinks that the essence of community is around the local people, the local church, local businesses, and of course the hub of life in this area is around the local pub.
Taking this idea on board, Lodge Brothers worked with local businessman Gerry Keane, and his hard-working staff at his pub, the Duke of Connaught, to bring people together who may not normally speak to each other in a charity quiz night in aid of a very good cause.  Most people have been touched by cancer in some way or another and are happy to be able to support the Macmillan Charity that brings so much care and support to both sufferers and their families. On a very wet evening sixty people gathered together to unite in raising as much money as possible for this great cause.
This project saw the community really pulling together, as Prontaprint in Windsor produced the tickets and posters free of charge, Martyn Crossley the florist donated some of the prizes for our raffle and Kristi Parsons made some beautiful cup-cakes that were greatly appreciated!  As well as being a perfect host, Gerry also donated all the food, so the full cost of the ticket went to the charity. Quizmaster, Steve Brunn (Dean of Trinity College in Dublin) gave up his time to prepare a very challenging quiz and managed to entertain everyone for three hours in a very busy and noisy pub!
At the end of the evening a total of £700 was raised – a result beyond all expectations, and showed how the community of Windsor can unite to do something positive in times of difficulty for many.
The winning team was the local Windsor clergy, aptly named 'Divine Inspiration'! So our own Lodge Brothers team didn't get the glory of coming in first, but all had a fantastic time!