May 12th, 2016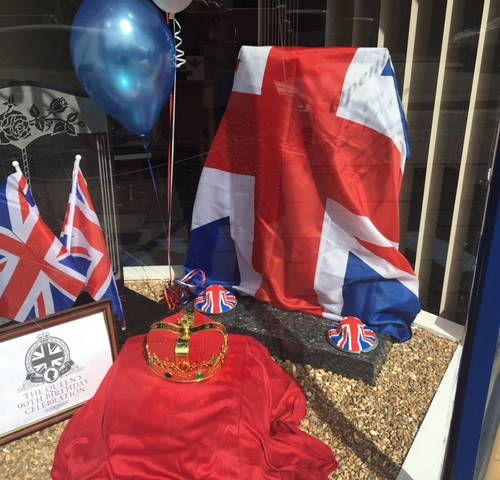 Libby, our Branch Funeral Arranger at Ruislip Family Funerals Service, created a wonderfully patriotic window display to commemorate the Queens 90th Birthday recently.
The display featured Union flags, red white & blue balloons, bunting and even a gold crown!
Many passers by commented on how colourful the branch looked.