August 10th, 2016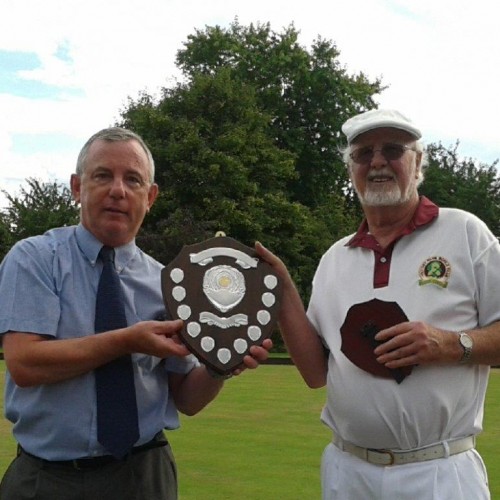 Lodge Brothers of Addlestone had the pleasure of sponsoring the Victory Park Bowls Club's annual President v Captain's match recently supplying the coveted shield and a cash prize to the winning team.
The players played hard and at the end of the day the President's team were victorious.
The trophy was presented by Ken Ash on behalf of Lodge Brothers to the club president Mike Pomfrett.