September 13th, 2016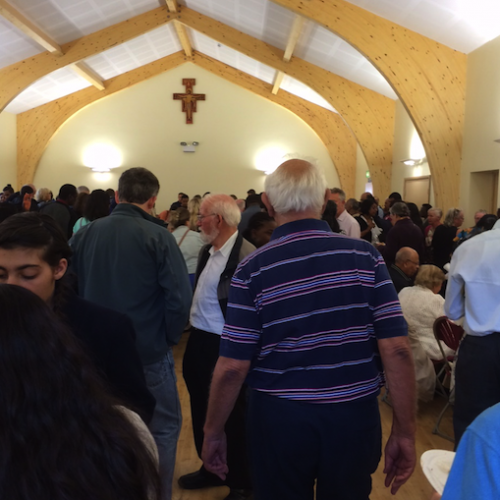 Lodge Brothers were very happy to assist recently with the raising of funds to contribute to a new Parish Centre for St. Lawrence's RC church in Feltham.
District Manager Quentin Edgington said, 'It is always a great privilege when we are able to help the local community in worthwhile projects like this.'
Father Chris Vipers thanked Quentin and the Directors of Lodge Brothers during a Special Mass of Thanksgiving saying, 'We very much appreciate the very generous support Lodge Brothers gave to this project'.
This photo shows from left to right Father Chris Vipers, Quentin Edgington Lodge Brothers District Manager, and His Eminance Cardinal Murphy O'Connor, in front of the plaques donated by Lodge Brothers'.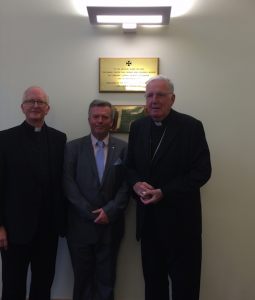 Main photo shows The Party in the New Parish Centre