April 16th, 2013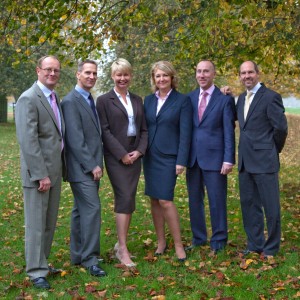 Of all the Apps you would not expect to find on your iPad or iPhone would be an App for a funeral director.
But a brand new App, created by Lodge Brothers, the 7th generation family funeral directors, has just been announced and it's available to download now. What's more it's free!
"Why not?" asks Robert Lodge, Chairman of Lodge Brothers Funerals, "We may have been around for well over 200 years but we are not stuck in the past. We've had a really great web site for years, so a handy App that will work on mobile devices is a logical step forward"
Its true that most of us, at some stage or another, will have to face-up to the difficult task of arranging a funeral for someone we love. Knowing what to do and when to do it, is hard enough at the best of times, but trying to sort it out when you are grieving, is doubly difficult.
That's where this little App comes in. It takes you step-by-step through all the stages of handling a death and arranging a funeral, with a helpful 'to do list' and a whole section of advice covering everything from registering the death to dealing with a death abroad.
It's the sort of App that's worth downloading now and keeping until you need it. You can carry on playing games, learning French or how to cook and this little App will sit quietly on your screen ready help you when you need it.
Lodge Brothers started their family funeral business way back in 1780 and today six members of the Lodge family are actively involved in the day-to-day running of the business. It's fitting that this company, so steeped in history, should be one of the first firms of funeral directors to embrace this new technology.
You can download the App free on iTunes by searching in Apps for Lodge Brothers.
(Soon to be available for Android)