November 13th, 2018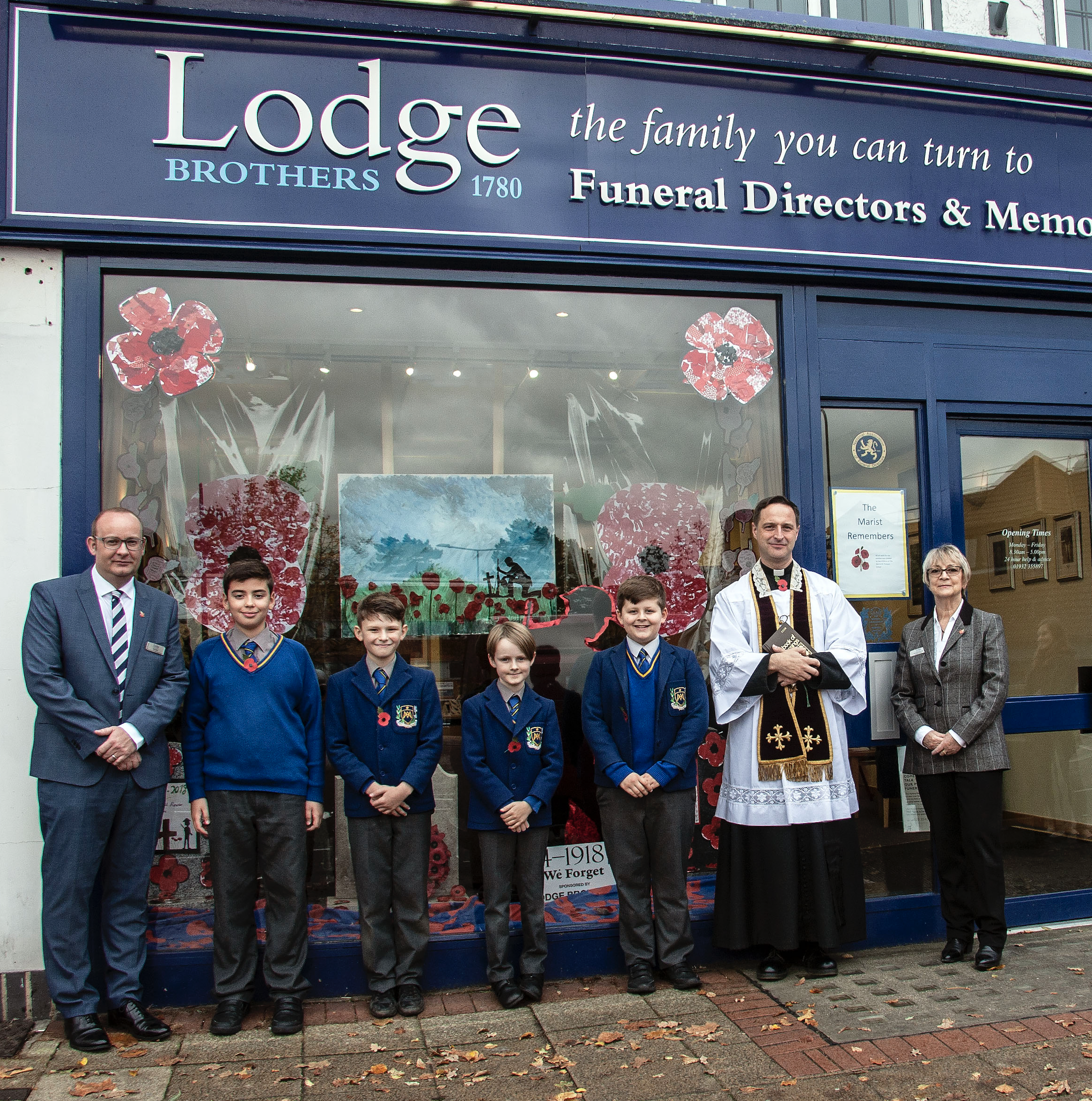 Lodge Brothers of West Byfleet has a local expectation to deliver a first class Remembrance Day window display, having in previous years remembered local residents, the workers of Brooklands and even the animals who had lost their lives during both wars illustrated with a full size replica horse in the window.
This year, branch funeral arranger Annie Mackender, assisted by Paul Bye Surrey Commercial and Operations Manager, wanted to see how West Byfleet's next generation perceive Remembrance.
They invited the pupils of Marist Catholic Primary School to create some artwork on the theme of Remembrance for the branch window, and they didn't disappoint. Paintings and poems from all tutor groups and ages 4-11 years old were selected and displayed in the branch window. Father Alex Hill of Our Lady Christians held a blessing service in the branch whilst a 2 minutes silence was observed by staff and pupils to remember our fallen heroes.
The artwork will be displayed in the branch window throughout the month of November and all are welcome to come and take a look.