August 23rd, 2021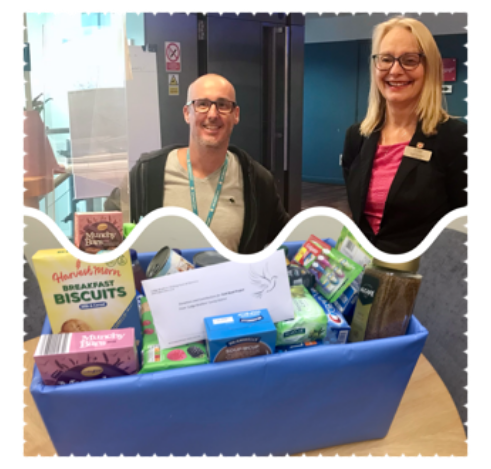 Following an appeal from a charity in their local community, colleagues within the Surrey District of Lodge Brothers rose to the challenge to respond.
Items collected were tinned food, breakfast bars, squash, water, toiletries, sanitary products and other essential items. These products were directed to The York Road Project based in Woking; as District Manager, Dominic Kirby explained, " that help and support the homeless with accommodation, supplies and food." Fay at the charity reassured Susan at the Woking branch, "If there is a surplus we share with our partners, such as Your Sanctuary, also based in Woking."
Susan delivered the large box of items to Fay, Lucy and Kristina at The York Road Project at their temporary base in the H.G. Wells centre. The supplies were welcomed enthusiastically!
Pictured are Barney from the Project and Susan from Lodge Brothers.