June 6th, 2016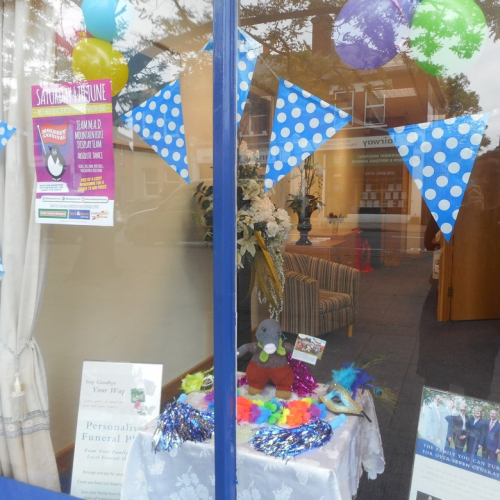 The annual Molesey Carnival took place last Saturday 4th June. There was a parade of many brightly decorated floats along with the marching bands and the usual crowning of the Carnival Queen.
Our Branch Funeral Arranger, Pat Moller, life-time Molesey resident and also past Carnival Queen herself, was asked to knit the 'Molesey Mole' as a raffle prize. Pat also knitted a small version of the mole for the Lodge Brothers' window display. A local resident who was passing popped in to say how much he appreciated our window displays which he also commented were always very well designed.
Robert Lodge was happy to support the carnival with a donation of £75 towards security on the day, as there was to be no police presence this year.