October 5th, 2020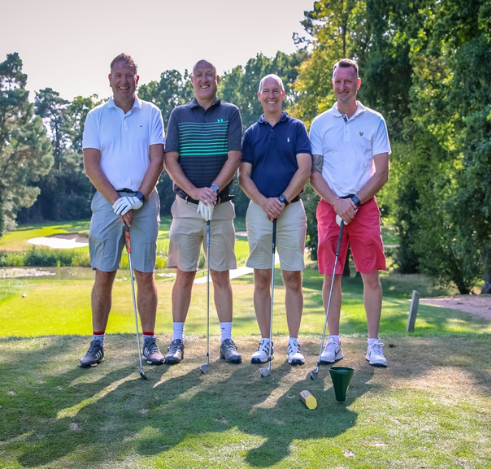 On Friday 25th September, our Director Andrew Lodge entered a team which took part in a charity golf day, held at West Byfleet Golf Club to raise money for Surrey Care Trust (SCT).
The SCT are a local charity based in Woking, providing learning, training and mentoring to support young people and adults in improving their chances in life. Their vision is:
"A society in which everyone has the opportunity and encouragement to achieve their potential and to make a positive contribution."
Lodge Brothers sponsored the 8th hole and the funds raised by the event will ensure the SCT can train an additional 20 volunteer mentors providing long term support to 25 families in Woking Borough for an entire year. With over 1,000 families in Woking Borough living in poverty and with significant mental health needs, the work of the SCT is needed now more than ever. Sian jones, the SCT's Mentoring Manager said:
"As young people try to cope with the restrictions of social isolations, many months of missed education and a shrinking jobs market we know that our help will be never more needed so we're very grateful to the Club for choosing us as their beneficiary this year".
You can find more about the Surrey Care Trust at: www.surreycaretrust.co.uk