May 16th, 2018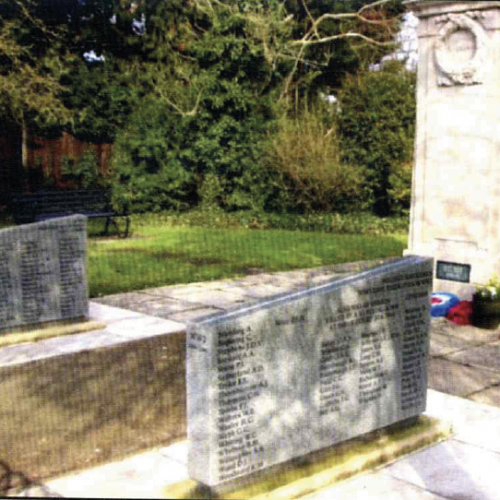 For many years those lost in two world wars were remembered in bits and pieces in various places around Molesey, on two war memorials, in churches, scout huts etc, but no where was everyone remembered in one place – and the Second World War dead were not listed on any official war memorial at all.
Molesey Second World War Memorial Association was set up some years ago to rectify this situation, but the funds raised at the time were not enough to build the proposed new memorial at The Forum.
There were also difficulties in obtaining an accurate list of names.
Ernest Mallett redesigned the project and negotiated with Elmbridge Council and the installer, Lodge Brothers Memorials.
With the backing of the then remaining MSWWMA members, two polished granite plinths were installed at the West Molesey site, one plinth for WW1 names not already on the existing memorial and a second plinth for WW2 names.
The plinths were erected in time for the November Remembrance Service, attended by a huge number of Molesey people – who very much appreciate that all of Molesey's war dead were at last remembered on one site. The cot was £15,000 and Ernest Mallett would like to thank the funders, Surrey County Council, Elmbridge Council, the Garfield Weston Bank, the McGillan family, the Batten family, the MRA and the MSWWMA Cmmittee members. Ernest would also like to thank Lodge Brothers Funeral Directors and Memorial Stonemasons for their skilful work.
Excerpt taken from Molesey Residents Association Newsletter