September 13th, 2017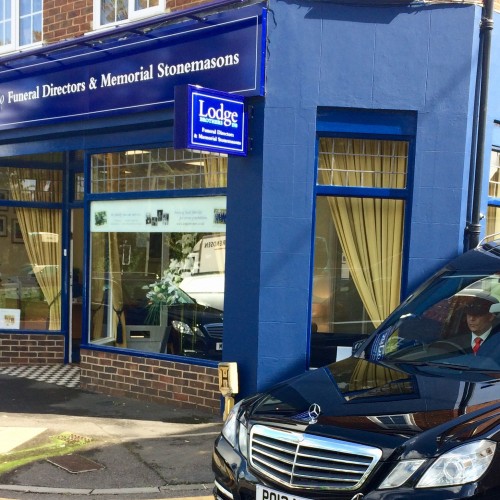 Lodge Brothers funeral directors has continued its expansion by opening a new branch in Burpham, Guildford. Lodge Brothers has over 230 years of experience arranging funerals within Middlesex & Surrey and has chosen a location on the London Road, Burpham to serve the local community.
The building has a large informal reception area, a more formal arranging room and a chapel of rest for mourners to pay their respects.
Chairman, Robert Lodge, said: "This is an important location for us. This branch has been respectfully refurbished and has all the options for families to make a memorable and personal funeral day that honours the deceased."
The National Association of Funeral Directors has issued a certificate of approval, so the branch is now ready to assist local families who have suffered a bereavement.
Paul Bye, Surrey Commercial & Operations Manager for Lodge Brothers, added: "We look forward to working closely with the residents of Burpham & Merrow, this branch complements our existing Guildford branch in Woodbridge Road and enables us to offer our excellent service and quality of care to more residents of the Guildford area.
To contact the branch to discuss a funeral, memorial, or pre-paid funeral plan, call 01483 615031 (24 hour service) or, for further information, please visit www.lodgebrothers.co.uk