August 10th, 2016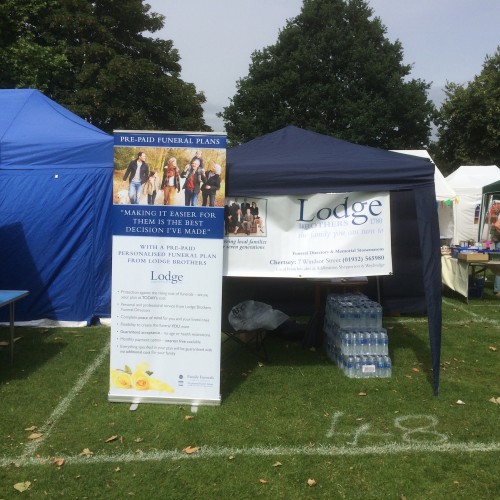 The annual 'Black Cherry Fair' has been taking place in the market town of Chertsey for many hundreds of years, and this year, local business Lodge Brothers Funeral Directors had a stall. But unlike most others on the Abbeyfields site, they weren't selling anything!
District Manager, Richard Leachman, and one of his team of Funeral Arrangers, Tom Hoyles, gave away nearly 300 bottles of water to passers-by on what was another warm summer's day.
Conversations did follow, many of them surrounding the topic of personal funeral planning.
Lodge Brothers has its own catalogue of bespoke funeral plans – pop into your local branch and ask the question!