May 10th, 2022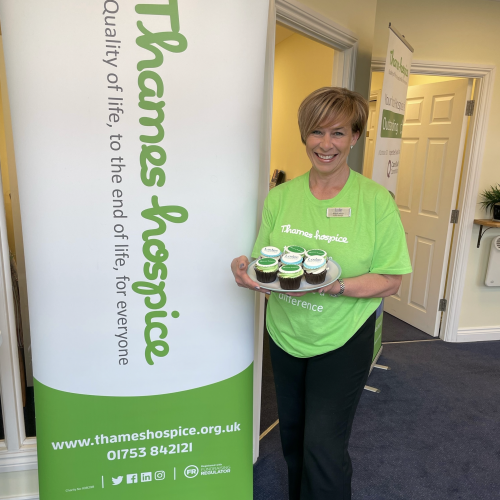 Last week our funeral arranger Sharon Avison and District Manager Cressida Harris held a coffee morning at the Dedworth branch raising awareness for Thames Hospice. The raffle was a great success with the first prize of a meal for two at the Runnymede Hotel being won by Jennie Mew.
The Hospice has set up a group for those who were needing a bit more support due to losing someone during the COVID pandemic.
The group called Co-Connect offers bereavement support for those affected by Covid: Sharon and Cressida served tea, coffee and cakes in return for a donation.
Anyone who has been bereaved since January 2020 is eligible to access Co-Connect. The service offers up to twelve individual counselling sessions, with the option to access an additional six bereavement support group sessions, helping people through one of the most difficult periods of their lives.
If you wish to donate to support this great initiative, please click here