June 6th, 2014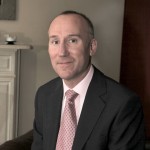 When did you become a Funeral Director?
I first started in 1985.
How long has Thames Ditton branch been open?
It's been 6 years now.
What made you want to open a branch on your doorstep?
Having lived in the village for over 15 years and having helped people I knew well when they had suffered a bereavement, it seemed natural to open a branch in the village to help the entire local community at their time of need.
Does this branch differ to any others? If so how?
The facilities in the branch are similar to all our other local branches, the only difference is the external look and feel of the branch. The shop is probably one of the oldest in the village so it has a lovely traditional old-style appearance.
Is it difficult to have your work so close to home?
There are always plusses and minuses to living near the branch. It is a real privilege to help residents of the village and other local communities, however sometimes it is good to get away, to allow me to be unrecognised as the local funeral director.
What 3 qualities are most important in being a successful Funeral Director?
Compassion, care and professionalism.
How do you stay positive in an industry that, by its very nature, can be quite upsetting?
It's encouraging knowing that you are helping people at probably the worst time in their lives, and hopefully making a difference in helping them through their bereavement and sense of loss.
If you weren't a funeral director, what career path would you have taken?
That's a difficult question, as this is all I know….I'm a bit of a one trick pony. Hopefully quite a good one trick pony though!
Have you noticed a trend with more people personalising their funerals?
These days, people are far more interested in personalising the funeral e.g. order of services with picture, modern music and colourful coffins with floral scenes, locomotives or other personal hobbies like fishing and golf scenes.
What's the most bizarre request you've had for a funeral arrangement?
We once conducted the funeral of a famous clown, and his colleagues were dressed in full clown costume on unicycles and one drove a small clown car weaving around the hearse whilst other clowns were giving flowers out to shoppers in the high street.
We know you recently cycled from London to Paris – tell us about your fitness regime?
A strict diet of chips, beer, curry and 200 miles a week on the bike training.
Is your health directly affected by dealing with death on a daily basis?
Stress & anxiety have become my underlying "friends" most of the time…but it's all a case of managing these feelings, and it's no worse than most people have in certain situations.
Are you happy in your work?
I feel very fortunate to be able to do what I do. It really is more of a vocation than a job. I also feel very honoured to be part of the seventh generation of my family, to manage and work in the company…what a legacy!
I just hope my children are as fortunate in the careers they decide to pursue and that the company continues to the next generation.