January 31st, 2018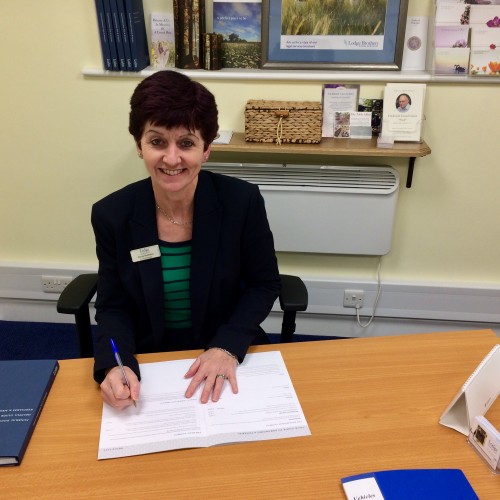 Donna Matthews has been welcomed to the Lodge Brothers family as the funeral arranger for the company's new branch in Burpham, Surrey.
Donna joined the Company in September and has successfully passed her induction programme that included the dual role of 'classroom-based' training at Head Office in Feltham and on-site branch training in Woking.
Donna is now working full-time in Burpham, and Paul Bye, Surrey Commercial & Operations Manager, commented, "Donna has made an excellent start and is soaking up the practical information to add to her natural care and empathy. Donna will be a great asset to our company and she cannot wait to serve the residents of Burpham".