August 20th, 2021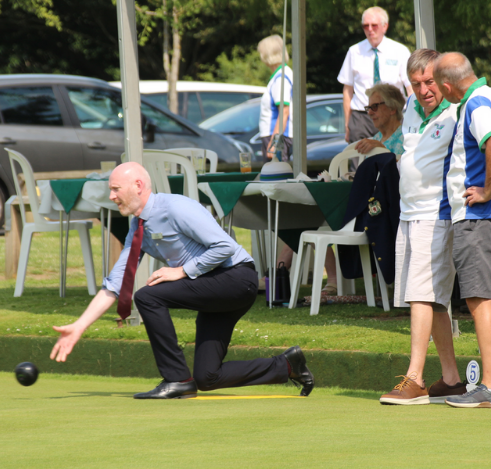 Lodge Brothers recently supported the reopening event for Burpham Bowls Club who have worked hard to raise funds to renovate their clubhouse.
The event was hosted by the Mayor of Guildford and included a friendly match against the Chelsea Pensioners bowls team who were victorious. Thank you to our colleagues Dominic, Donna and Susanne who thoroughly enjoyed themselves.
You can read the full story on the Burpham Bowls Club website: www.burphambowlingclub.org.uk/post/chelsea-pensioners-visit-21-july-2021

Pictured Left: District Manager, Dominic Kirby trying his hand at bowls.