July 3rd, 2018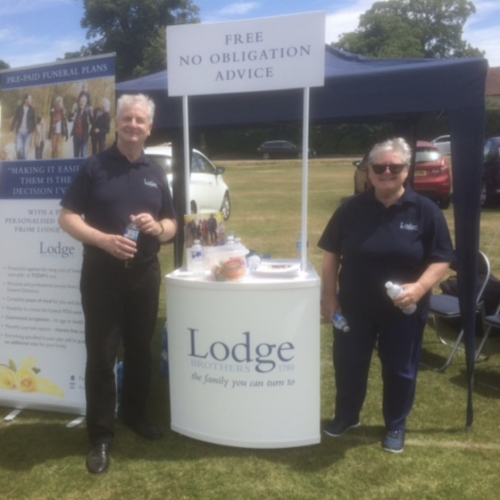 The sun was out on another warm Englefield Green Fayre, and Lodge Brothers Funeral Directors had their marquee there once again, purely to give out water to the passing crowd.
"It's a very simple way of engaging people in conversation" announced District Manager, Richard Leachman. "Few people say no to a free bottle of water, but then again neither do they go to a fete to talk funerals! Sometimes a brief chat can help people to think about taking out a pre-paid funeral plan. You will be surprised how many folk actually say that they have been meaning to sort out their end-of-life wishes!"
In the photograph, Jackie Kjos and Tom Hoyles, branch arrangers at Englefield Green and Ascot respectively, are seen poised to give away some more water.