July 17th, 2019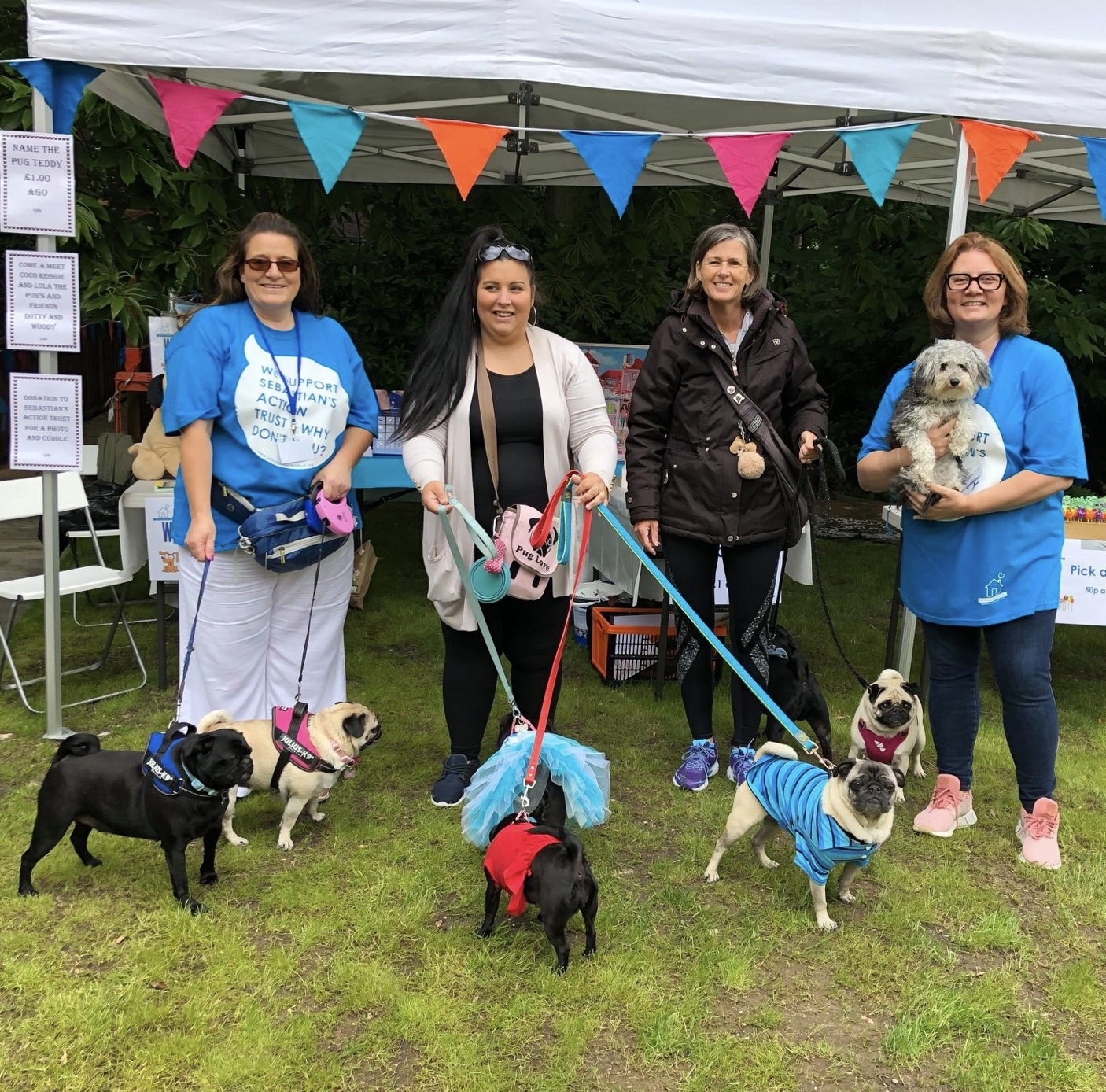 Our lovely ladies Diane and Sam from Ascot branch pitched in at the Sebastian's Action Trust Summer Fete at The Woodlands recently, with their 'Guess the Name of the Pug Teddy' stall, where people could also come and make a fuss of the real pooches, Coco, Reggie, Dotty and friends, in exchange for donations.
The following acknowledgement is an excerpt from the Trust's social media page:
#thankyouthursday this week goes to everyone who came to our wonderful fete at The Woodlands last Saturday. Despite some patches of rain during the afternoon, we saw lots of new families from the local community come to enjoy the occasion.
We had a bottle raffle, afternoon teas served in Cedar Lodge, bash the rat, a coconut shy, pick a lolly, face painting, ball in the bucket, a stall from our volunteers at Bas Books, Bracknell, and a 'guess the name of the pug' attraction which was run by one of our supporters – Lodge Brothers Funeral Directors, Ascot.
We also had guided group tours around our wonderful outreach facility and musical entertainment from Crowthorne Chimes.
#thankyouthursday to every one of the volunteers and staff who set up for the day, ran a stall, made cakes, donated prizes and generally made the day very successful.