April 13th, 2012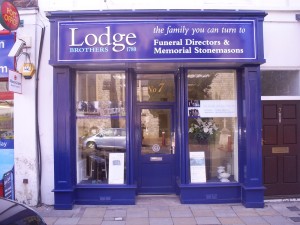 The finishing touches to the total refurbishment of the interior of Lodge Brothers, Chertsey, the 7th generation family owned Funeral Directors has now been completed.
The premises in 7 Windsor Street, have been completely redesigned to provide a comforting and informal ambience for clients and visitors.
Manager Richard Leachman said "We are delighted with our interior makeover which has totally transformed the premises. We have already received a number of very complimentary remarks on the new décor, all saying how comfortable and pleasant the new surroundings are".
The extensive interior design work included creating a new reception area and totally refurbishing the Chapel of Rest.