April 28th, 2017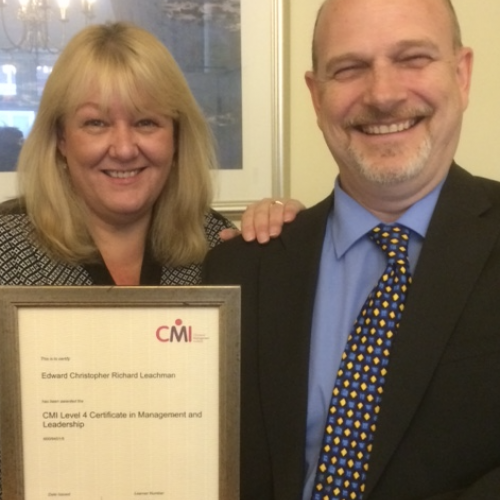 Lodge Brothers Funeral Directors are always supporting their staff in training, and District Manager Richard Leachman is one such recipient.
Richard joined the Company in 2009 as an arranger and began his three-month training at the Shepperton branch with skilled trainer, Lindsay Tuckfield.
Two years later, Richard passed the 'Diploma in Funeral Directing' (a nationally recognised award) and shortly afterwards, he gained promotion to become an Area or District Manager, and one of the branches he oversees is Shepperton. Then earlier this year, Richard gained another qualification in 'Business Management' and who was there to say 'well done' but Lindsay!
Richard said: "Managing seven Lodge Brothers branches and ten members of staff as I do, it's vital to know the support of the Company in my work, and Lindsay is a part of that. I do owe her a great deal, first as my trainer, and now as her boss, I am still grateful for her work with her families and her support to me".