October 12th, 2020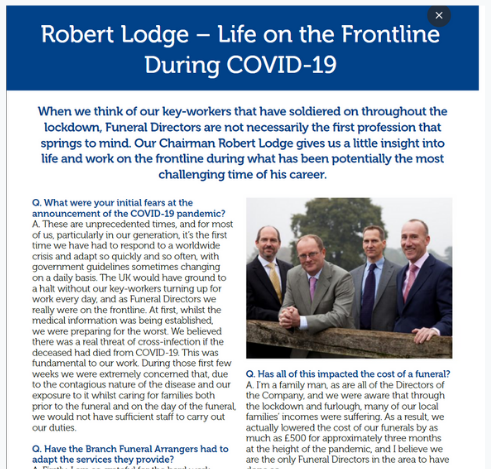 This month, our Chairman Robert Lodge spoke to The TW Magazine, discussing working on the frontline during COVID-19; and offered his insights into life during what has been potentially the most challenging time of his career.
You can read the full article on page 22 in the Autumn Edition of The TW Magazine here.
Pictured Left: Robert's article with The TW Magazine.