October 11th, 2021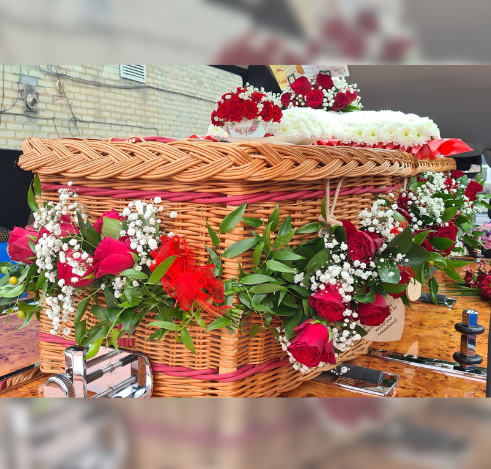 Earlier this month, our branch at Langley recently fulfilled the wishes of a client to have a beautiful "Tea & Red Roses" theme to her late mother's funeral, we received a tea cup and cake plate from the client and this was filled with tiny delicate red roses and sat on the coffin for mum.
Our florists also completed a beautiful coffin garland on the Traditional Willow coffin that also had red banding.
As you will see her mum was a star and she certainly had the dignified and gracious send-off that she would have loved, our client organised the wonderful arrangement with a little help from Jackie our new arranger at Langley.
Picture Left: Langley's special floral tribute for the deceased.