June 13th, 2019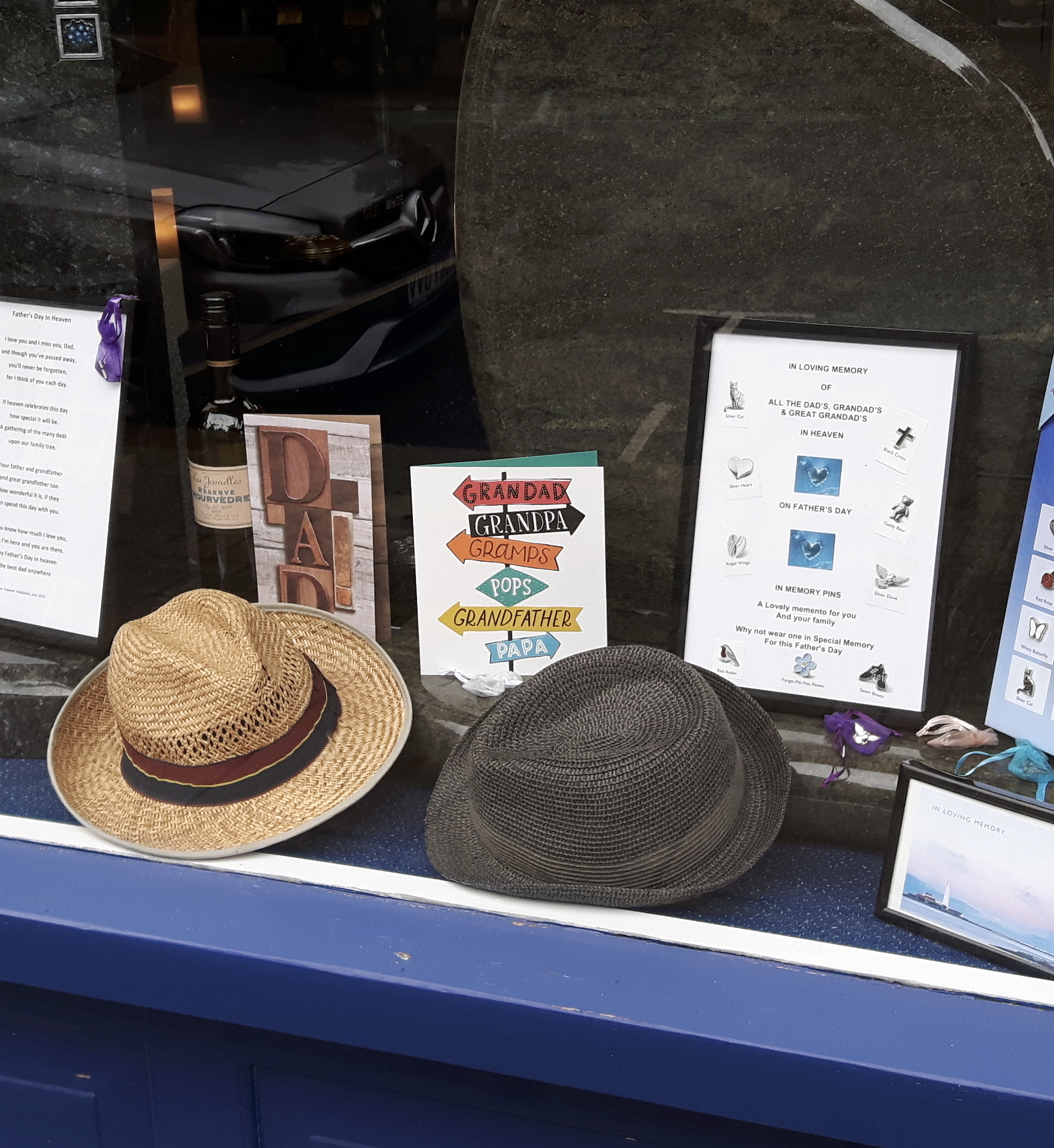 Surbiton branch window display is Celebrating Father's Day by thanking Dads who are with us and remembering In Loving Memory all the Dads, Grandads and Great Grandads who are in Heaven.
Why not wear a special In Memory Pin this Father's Day in memory of your special Dad.
Please call in to the branch to purchase a Pin of your choice from Jane.