March 29th, 2021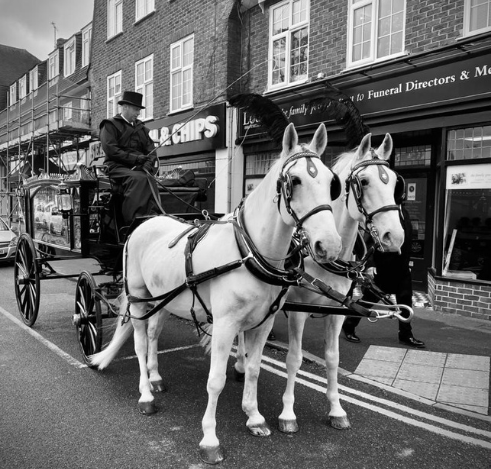 Lodge Brothers office in Burpham recently held its first funeral with a horse-drawn hearse. The office, which has been open since July 2017, is managed by our Funeral Arranger Donna Matthews, who will be pleased to discuss any requirements or questions.
Arranging a funeral can be a sad and upsetting time for many, we are always there to accommodate clients wishes and provide either a traditional or modern funeral for all faiths in the community.
The Burpham office can be contacted on 01483 615 031 or at burpham@lodgebrothers.co.uk.