September 11th, 2019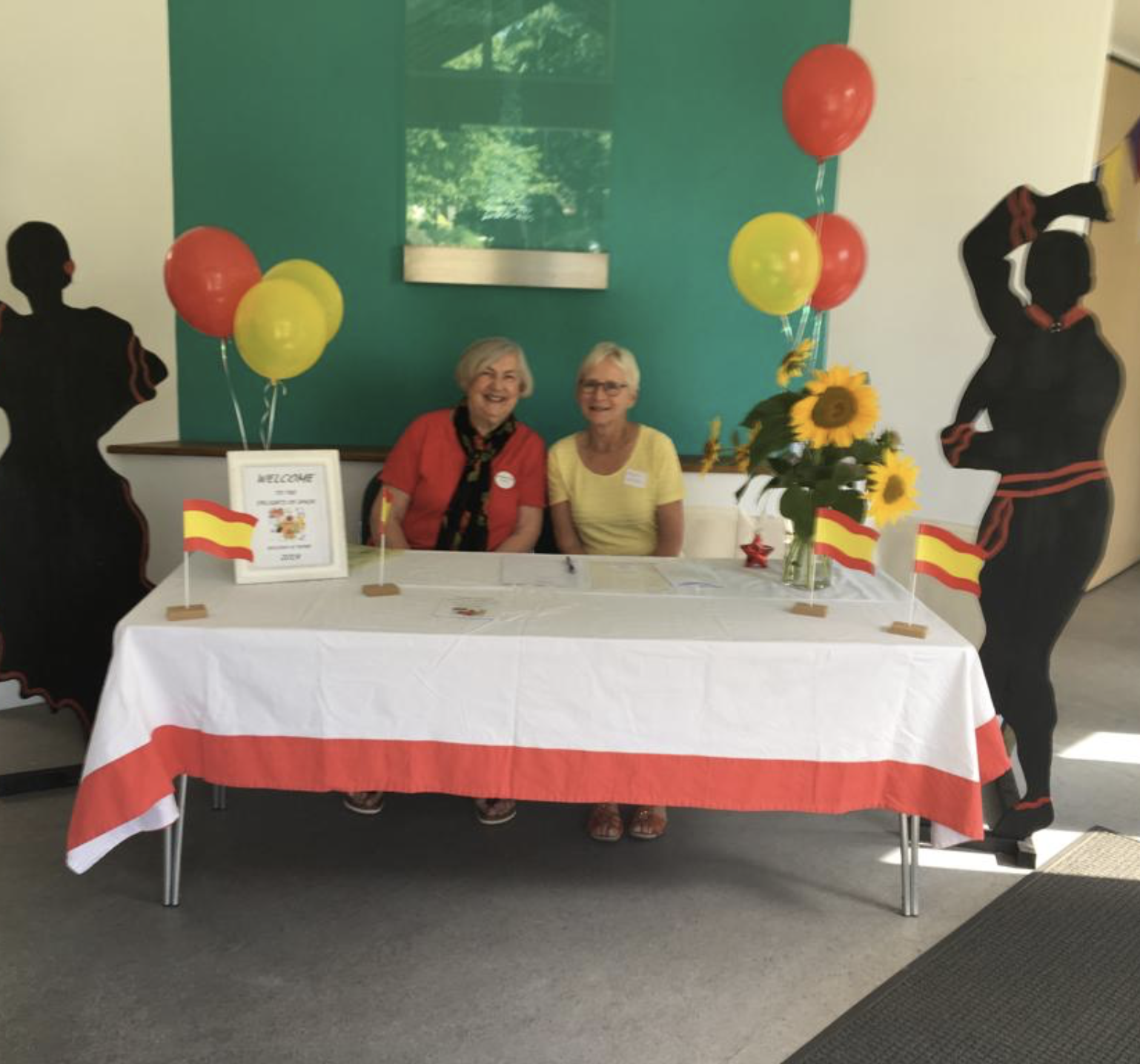 Lodge Brothers of West Byfleet recently supported a Holiday at Home project with the Parish of Wisley Churches. The event is aimed at members of the community who are unable to have a holiday aboard so the fun elements are brought nearer to home.
The Holiday at Home event this year had a Spanish theme and Lodge Brothers assisted with suppling flags and bunting as well as two full size cut-out Spanish dancers. Relief funeral arranger Tessa Buckle also assisted on the day holding an 'Introduction to Spanish' session with the guests.
Rev Canon Nick Aiken commented "We were very grateful to Tessa for coming along, the feedback has been really good, we are hoping to get away to Greece next year!"