December 4th, 2019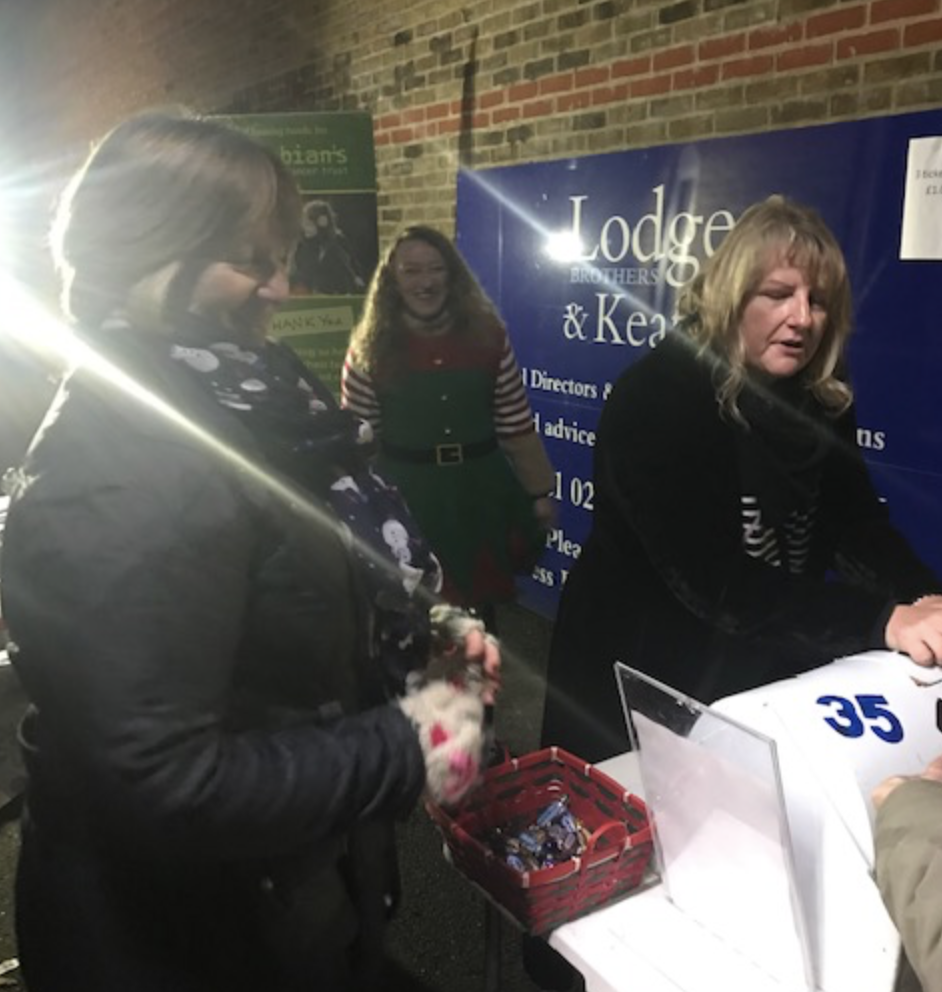 With advent fast approaching,
and Christmas filling the air, 
once again the choccy tombola's out,
to bring fun to Hampton fayre! 
And what should sit upon our star, 
high up in our tree? 
Why, it's Hampton Hills mascot of course
the infamous pooch- Hilly!
Arrangers Yvonne and Amy, along with super supporter Jules and District Manager Victoria manned the chocolate tombola at there Hampton Hill Christmas Parade Fayre last week, with all donations going to Fabians Childhood Cancer Trust. We know our local charity of the year will be able to support so many more families. Thank you to all who came to see us and donated so generously.