December 22nd, 2020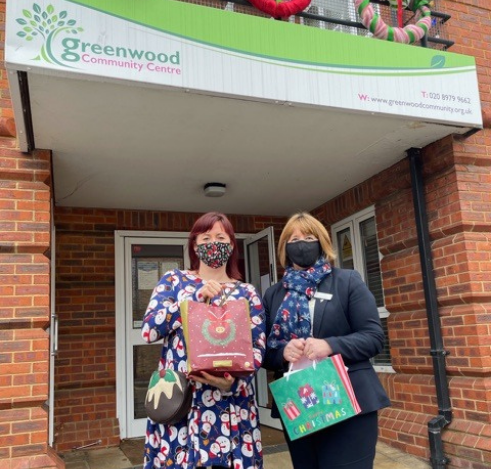 Last week, our Hampton Hill Funeral Arranger, Yvonne and District Manager, Victoria visited The Greenwood Centre to deliver goodies supplied by local businesses and schools to local residents.
The Greenwood Centre have been supporting local residents over the course of the year, helping people with: transport to local appointments, delivering food & prescriptions and running video groups and activities. Next year, they hope to welcome residents back to the centre with clubs starting as soon as they can.
You can find out more about The Greenwood Centre at greenwoodcommunity.org.uk
Pictured left: Yvonne and Victoria at The Greenwood Centre.