June 15th, 2020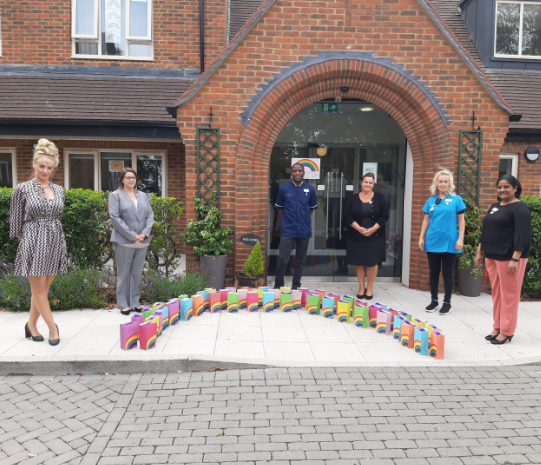 Our windows, lamp posts, social media posts, roads, balconies, fences and walls have all been adorned with rainbows recently. Our cities, towns and villages rang out to the sound of applause to say "thank you" to our key-workers, and our sense of community was rediscovered.
During Carers' Week, Karoline Clarke from Lodge Brothers in Chobham wanted to recognise those who aren't always in the lime light. The support staff whose jobs aren't always about saving lives but about maintaining them.
With that in mind, she put together a gift to say THANK YOU to the fifty carers and cleaners at local assisted living facility Gracewell of Woking.
The care home provides high quality residential care, nursing care and dementia care. With the COVID-19 and social isolation, their work has been very challenging. The balance of barrier nursing and the needs of their vulnerable residents and relatives has not always been smooth or easy.
Karoline explains, "Showing them we care, and recognising their efforts and hard work goes a long way in keeping their spirits up. It is a little humbling to see our token gifts received with such gratitude and cheer, they were very grateful of the recognition and most certainly of the chocolates too!"