October 16th, 2018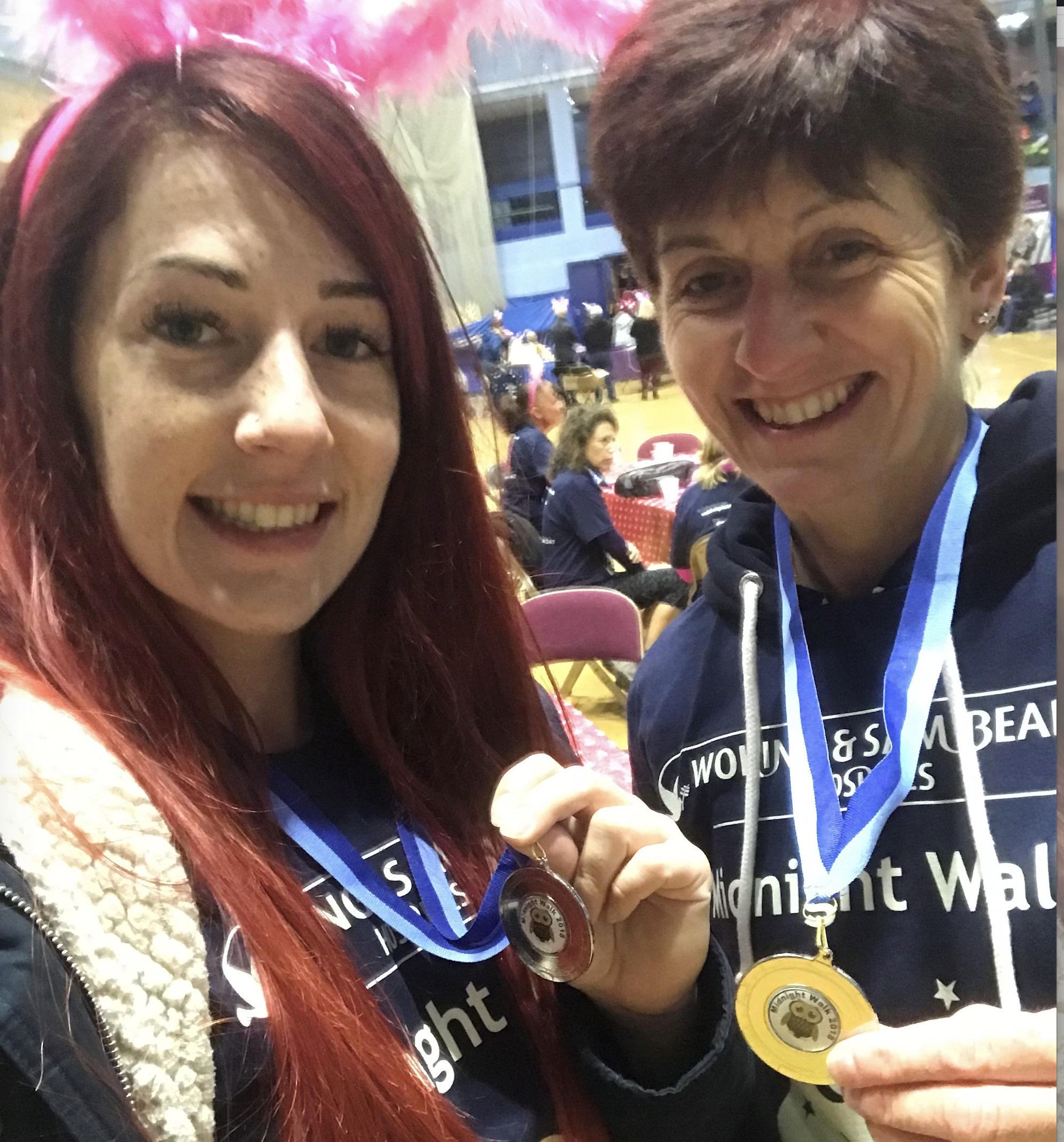 On Friday 28th September 2018, Donna, our Funeral Arranger at Burpham Branch, took part in the Woking & Sam Beare Hospices Midnight Walk, along with her daughter Leah. The 8 mile walk started and finished at the Woking Leisure Centre with the route passing through the surrounding neighbourhoods. Just before 10pm a minute's silence was observed to remember loved ones and then over 500 ladies took to the streets in their pink flashing bunny ears and glow in the dark t-shirts – a sight to behold for many a motorist or passing pedestrian!
Arriving back at the Leisure Centre at around 12.20am with the bunny ears still flashing to collect a medal and to partake in a very welcome cup of hot tea.
In 2017, Woking & Sam Beare Hospices cared for over 2000 patients, their families and carers across six Surrey boroughs and the monies raised from the walk will help the Hospice to continue to provide such vital care.