June 26th, 2019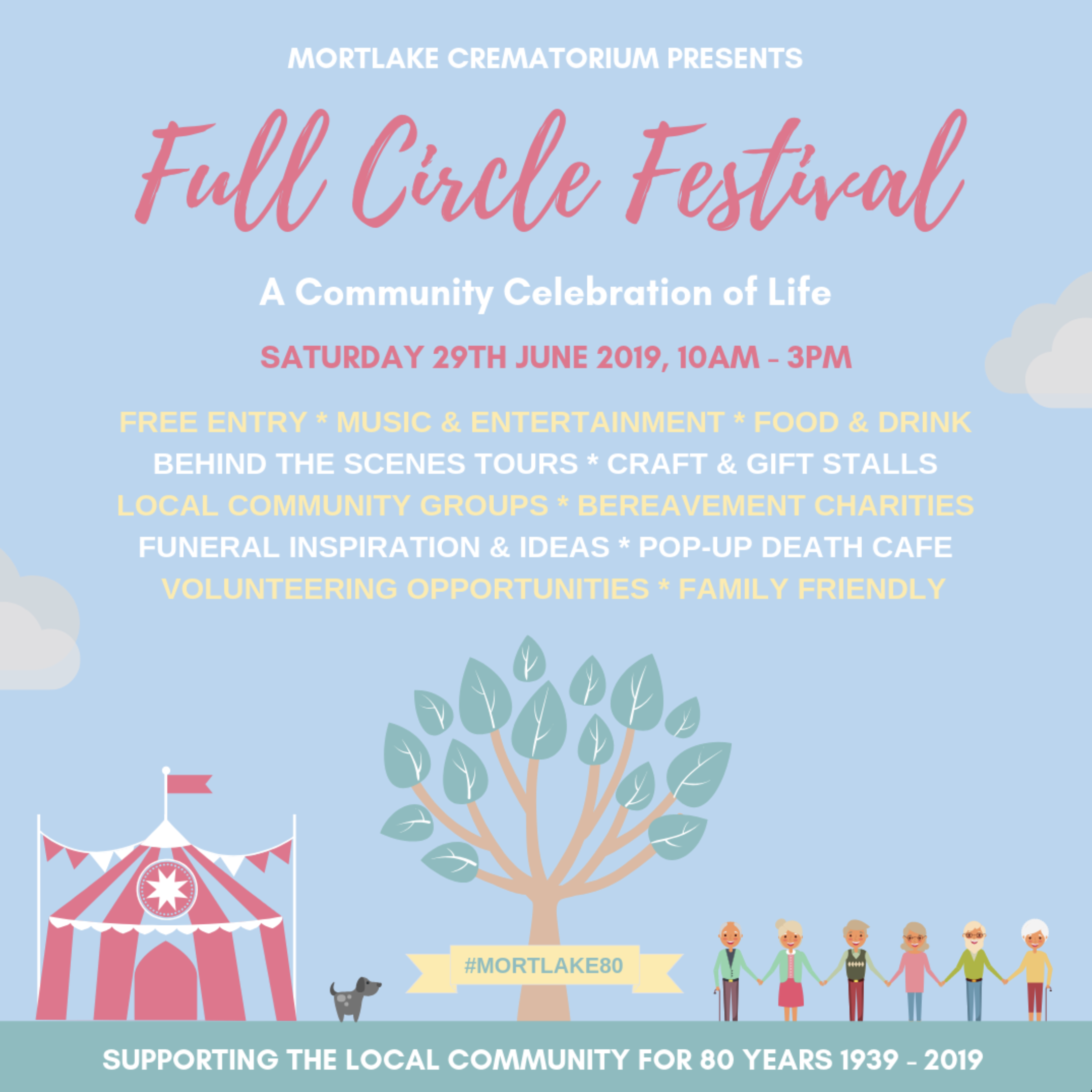 This Saturday 29th June, Lodge Brothers will be supporting the 'Full Circle Festival' at Mortlake Crematorium with their Chocolate Tombola and Twiddle-Mitts stall.
Celebrating 80 years of community support, the Open Day event invites the public to tour around the facilities, listen to the various topical talks, and enjoy the entertainment and refreshments throughout the day.
Come and say hello, any time between 10am and 3pm. We look forward to seeing you there!