December 18th, 2018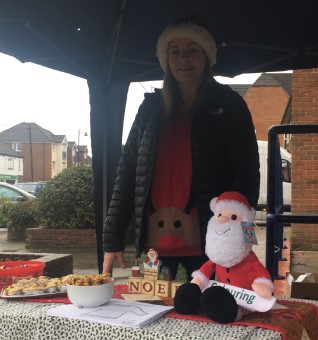 Despite a bitter wind and continuous rain, the annual Christmas 'Fayre in the Square' still took place in Lightwater!
Christmas hats were worn, Christmas music played and Lodge Brothers Funeral Directors went ahead with their children's' colouring competition!
Branch arranger, Victoria Chisholm and District Manager, Richard Leachman made the effort to bring a measure of Christmas cheer to those who braved the elements. The weather did ease a bit through the morning and people did turn out to the annual event, complete with visits from the Mayor and Father Christmas! Oh, and Emily (aged 8) ended up winning the prize for the best coloured 'Christmas Jumper' – well done Emily.