June 15th, 2023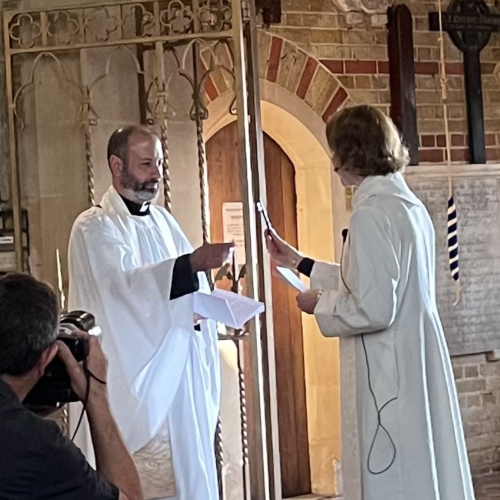 Lodge Brothers District Managers Victoria Kibble and Nicola Bisiker went to St Mary's Church in Acton on Tuesday to see the lovely Fr Joseph be inducted into the Church having left St Hilda's in Ashford.
In his own words Father Joseph Fernandes, recent vicar of St Hilda's Church in Ashford, said: "I came as a stranger I left as a friend." How true he was, Victoria added, "We have been so thankful for the support he has shown us and care given to the families in the parish. It was only right that we went to see him being inducted into his new home St Mary's Acton, to continue that friendship via our Ealing branch. A beautiful Church where all are welcome."
We wish Father Joseph and his family the very best in their new journey together.