February 28th, 2019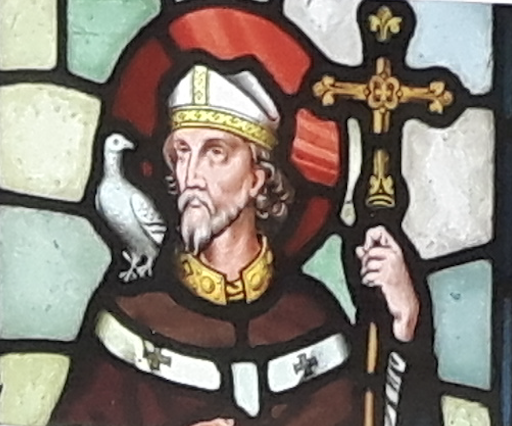 Jane at Surbiton branch has displayed some very interesting images and documents in the branch window in celebration of St David's Day this week. Along with the daffodils and the traditional Welsh flag, there is a sign showing how to say Happy St David's Day in Welsh
a wonderful stained glass images of St David with the dove resting on his shoulder, and a document explaining the origins of the story behind the Saint.
Dydd Gwyl Dewi Hapus to all our Welsh friends in the area!